27 Jul 2013 Jim Killock censorship
Who exactly is responsible for 'nudge censorship'?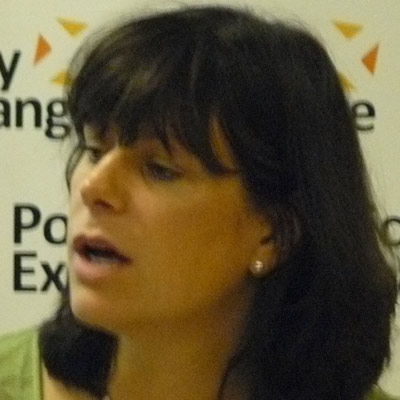 In essence, DCMS's Maria Miller, Claire Perry and David Cameron's staff have hijacked agreed cabinet policy, pushed for something very different and persuaded ISPs that they should implement significantly worse policies than originally envisaged.
This is what was agreed in December 2012: some kind of compulsory prompt for parents to enable filters, that "does not impose a solution on adult users or non-parents". Network filtering was never specified, although easy 'whole home' solutions were preferred. These could be in the hands of parents, at the router, rather than being placed in dangerously easily reconfigurable centralised ISP equipment.
For whatever reason, DCMS and Perry have been pushing both network filtering and 'nudge censorship' onto ISPs. ISPs have agreed; now those of us who think government has got it wrong have nobody clear to pressurise.
ISPs appear to have caved into the overwhelming PR issue that child protection can be, especially when conflated with the separate issue of child abuse images. But by refusing to insist that the government legislate, if it wants such specific provisions, they have opened themselves up to a number of problems:
Are ISPs responsible for incorrect blocks?
Are ISPs financially liable for incorrect blocks?
What happens when government suggests that 'terrorist content' be blocked with not 'opt out'?
Are ISPs responsible for adopting the nonsense 'preselected censorship' policy – as it is not official government policy, but apparently the personal position of Claire Perry and DCMS heads such as Maria Miller?
Will Claire Perry continue to have a personal veto on the nature of broadband set up screens?
Finally, we would like to know if the Lib Dems are happy for Claire Perry and Cameron to go off piste in this way.
Here's the official government policy from December, so you can read what ISPs are actually meant to be doing, and how different that appears to be from what they have agreed to with Perry and Miller.
23. Although there was only minority support among parents for the three options consulted on, the Government does not believe parents are uninterested in their children's safety online: the very high percentages of parents who think they have the responsibility for their children's safety suggests otherwise. However, the offer to parents should be reformulated in a way that ensures that children can be given the levels of protection their parents think is appropriate for them, reduces the risk of uninterested parents avoiding online safety issues, and does not impose a solution on adult users or non-parents.

24. Our approach to child internet safety should therefore evolve in ways so that it: 

actively helps parents to make sure they have appropriate safety features in place when their children access the internet and also encourages them to think about issues such as grooming, bullying and sexting as well as potentially harmful or inappropriate content
covers existing ISP customers as well as new ones prompts or steers parents towards those safety features
makes it easier for parents to take charge of setting up the internet access their children will have, and less likely that they will abdicate this responsibility to their children

25. The Government is now asking all internet service providers to actively encourage people to switch on parental controls if children are in the household and will be using the internet. This approach should help parents make use of the available safety features without affecting internet users aged 18 and over who can choose not to set up controls.

26. Internet service providers have made great progress to date in implementing "active choice" controls where all new customers are asked if they want to switch on parental controls. The Government is urging providers to go one step further and configure their systems to actively encourage parents, whether they are new or existing customers, to switch on parental controls. The Government believes providers should automatically prompt parents to tailor filters to suit their child's needs e.g. by preventing access to harmful and inappropriate content. We also expect ISPs to put in place appropriate measures to check that the person setting up the parental controls is over the age of 18. This builds on the child internet safety approach already established by the four main ISPs by steering parents towards the safety features and taking responsibility for setting up those that are most appropriate for their own children. It will also help parents think about the knowledge and skills children need to prevent harm from the behaviour of other people on the internet: we are clear from the consultation that parents are conscious of these risks as well as those posed by age-inappropriate content.

27. This is only one part of the approach which the Government is pressing for. All of the information and communication industries, including retailers and device manufacturers, should work to develop universally-available family-friendly internet access which is easy to use. The Government wants to see all internet- enabled devices supplied with the tools to keep children safe as a standard feature.

Update



We've launched a petition calling for David Cameron to drop his plans for default Internet filtering. Sign the petition here: https://www.openrightsgroup.org/campaigns/cameron-stop-sleepwalking