06 May 2008 Becky Hogge E-Voting
Thanks to all ORG Election Observers!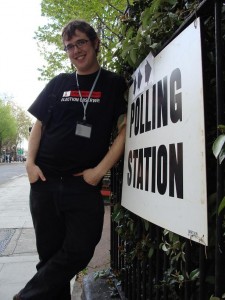 A huge thanks to everyone who devoted their day to democracy last week, and joined the Open Rights Group Election Watch 2008. Over the next month, we'll be compiling a report of what we saw at the elections, and specifically at the electronic count of 7 million ballot papers in Alexandra Palace, ExCel and Olympia on 2 May.
Writing the report will involve collating the findings of our nearly 30-strong team of volunteer observers, each of whom was officially accredited by the Electoral Commission. We'll also be undertaking detailed analysis of rejected ballot figures, and sifting through reports commissioned by London Elects from KPMG and Deloitte on the software and hardware used at the electronic count, and on London Elect's business continuity processes. We expect to publish our final report in mid-June. Watch this space!