Immigration, data and technology
ORG's work on immigration aims to empower the sector to work and campaign against the increasing collection of personal data, data sharing and new technologies driving immigration controls.
We work in partnership with organisations supporting all catrgories of migrants and refugees to address digital rights and privacy issues affecting their clients and understand how data sharing and new technologies are influencing immigration policy. We also facilitate collaborative initiatives and campaigns.
We also work with a range of stakeholders including government, the Home Office, Parliament, the Independent Chief Inspector for Borders and Immigration (ICIBI) to drive policy change.
This work builds on and is linked to the Immigration exemption campaign.
Follow our work on Covid-19 on how responses affect marginalised and vulerable migrants and what safeguards need to be put in place (blog).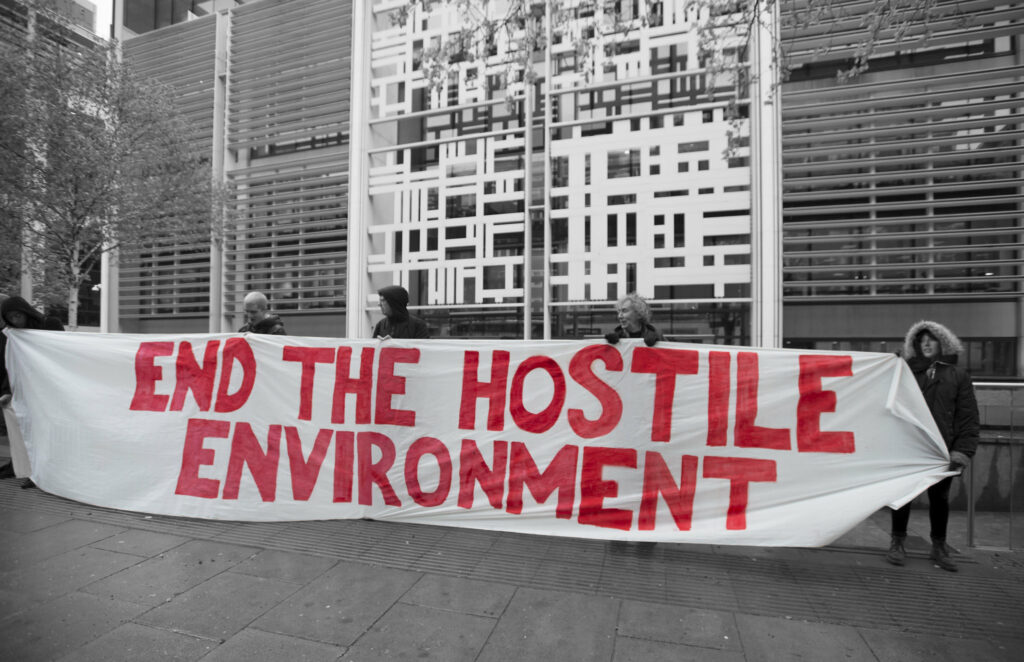 The hostile environment policy gives the Home Office sweeping powers and the mandate to access personal data from GPs, hospitals, schools, and job centres and use it to track down individuals for immigration detention or deportation.
Photo credit is David Mirzoeff / Global Justice Now
The Story So Far
---
---
Understanding the needs and capacities to deal with data, privacy and the use of new technologies in the immigration sector Please take a moment to answer our survey on the immigration sector needs and capacities to deal with privacy, personal data, digital and technological changes: https://www.
---
More Information
07 December, 2017
Immigration Exemptions: Government Position – Open Rights Group Response
This briefing is a breakdown of the Government's response in Committee to the debate on Schedule 2 Paragraph 4 which would create an exemption from GDPR provisions to personal data processed for the purposes of "the maintenance of effective immigration control", or "the investigation or detection of activities that would undermine the maintenance of effective immigration control".
Find Out More