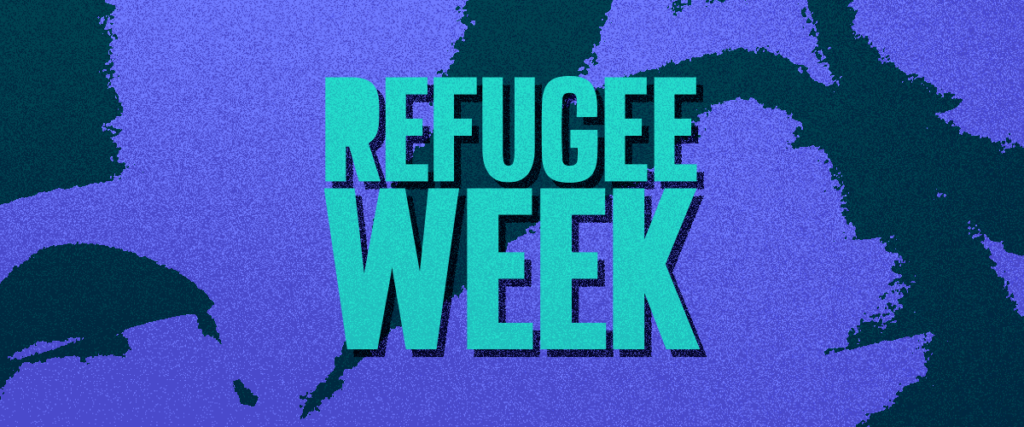 Refugee Week: Compassion needed at the Home Office
This year marks the 25th anniversary of Refugee Week, and the theme is compassion, celebrating the resilience of refugees and asylum seekers. However, it is disheartening to note that this year has also seen a significant increase in attacks on refugees' rights, particularly digital rights.
In previous years, the Home Office has used Twitter to express support for Refugee Week publicly. If they choose to do so again this year, it would be an extraordinary and inconsistent action, considering its recent treatment of refugees.
The Home Office's treatment of refugees
Compassion, in its true essence, goes beyond mere words or symbolic gestures. It requires tangible actions that reflect genuine empathy and a commitment to upholding the rights and dignity of refugees.
The decision to implement GPS ankle monitors or fingerprint scanners on asylum seekers has nothing to do with compassion. The implementation of GPS technology for 24/7 electronic monitoring individuals on immigration bail is an invasive measure, and not only violates personal and family privacy but also imposes physical and psychological burdens on asylum seekers. For instance, the device has to be charged frequently, taking several hours, and using a short charging cable. Failing to charge these devices within the given time frame can even constitute a breach of an asylum seeker's bail conditions, which means they could be detained.
Wearing the GPS ankle tags or carrying GPS fingerprint scanners, which can only be removed by the installing authority, restricts the freedom to engage in everyday activities and can contribute to feelings of stress, anxiety, and dehumanisation. Asylum seekers who are subjected to these devices report experiencing heightened stress, anxiety, and restrictions in their ability to engage in social activities such as running or swimming. Furthermore, these devices contribute to their stigmatization.
Additionally, these tracking devices enable the Home Office to collect vast amounts of personal data, as indicated in Article 8 of their bail policy. They claim the right to access any relevant data collected by these devices, referred to as 'trail data'. Immigration bail was initially intended as an administrative tool for keeping contact with individuals; the introduction of GPS tracking devices is a punitive and offensive measure.
Instead of addressing the backlogs in asylum applications, investing in a decent housing system, or improving legal aid services, the Home Office has chosen to allocate £38 million per year to a contract with Capita PLC to deliver these surveillance devices.
In addition to the broad access to trail data for migrants under bail conditions, the UK government has further undermined data protection rights, especially in light of the extensive use of technology for monitoring individuals.
The government has proposed the Bill for Data Protection and Digital Information that weakens data protection rights, particularly for migrants, refugees, and asylum seekers. Thereby, vulnerable groups like refugees and asylum seekers are left susceptible to data exploitation and discrimination based on their migration and residency status, particularly if they are not officially documented.
True acts of compassion
Undoubtedly, these actions by the Home Office fall far short of the compassion . However, true acts of compassion can be witnessed in the ongoing court battles against the Home Office. These legal battles are focused on removing the 'immigration exemption' and granting refugees access to their personal data. I extend a heartfelt shout-out to my colleagues in ORG and the 3million who diligently work on these crucial cases. Their efforts are truly inspiring and represent a beacon of hope for justice and compassion.
Compassion, in its true essence, goes beyond mere words or symbolic gestures. It requires tangible actions that reflect genuine empathy and a commitment to upholding the rights and dignity of refugees.

Sara Alsherif, ORG Programme Manager
Organisations such as Privacy International and Migrants Organise have embarked on campaigns against Capita PLC, the company providing GPS tracking to the Home Office.
As an act of compassion, we are challenging the right to work checks imposed on migrants and refugees, which expose their data and subject them to automated decisions, algorithmic bias, and unfair dismissals or workplace discrimination. We extend our gratitude to our partners in this endeavour: Migrants' Rights Network and Migrants at Work.
Shedding light on the Home Office's abusive behaviour towards refugees and asylum seekers, the Investigatory Powers Commissioner Office (IPCO) has demonstrated true compassion. The IPCO revealed the Home Office's unpublished policy of unlawfully confiscating migrant mobile devices and invited those affected to make claims.
The real heroes are the refugees' lawyers, whose actions have significantly halted the Rwanda plan and community members who pressured the Home Office to back off their floating prisons plan in some cities. We need to see more of these acts of compassion.
Spread the word
To stay updated on Refugee Week events and initiatives, please visit the link: https://refugeeweek.org.uk/.
Join us on social media from 19 to 25 June to follow the activities organised by ORG for Refugee Week.
Make a difference
If you are a migrant who has undergone a check, we invite you to participate in our survey. Your input can help us bring about positive change. Please fill out the survey. 
Language inclusion
We are committed to language inclusivity and ensuring our content is accessible to all. If you want to read this blog in a different language on our website, please email us your language preferences.
Your feedback is important to us and we aim to provide our content in a wide range of languages to reach a broader audience.
SUbscribe to our migrant digital justice newsletter
Keep up to date with developments in data and technology affecting our immigration and migrants' rights.
Sign Up Now