No state censorship of online speech
What's legal to say should be legal to type – a government regulator shouldn't control your speech, online or off – yet the new Online Safety Bill could lead to just that, or worse.
The bloated Bill contains so many risks to free speech. Our policy expert Dr Monica Horten has been documenting these on our blog.
For starters, the appointment of a state speech regulator – appointed and directed by government – will create a sprawling bureaucracy of speech police. The Home Office and the DCMS will direct what speech must be removed, filtered and monitored.
For another thing, the Bill's provisions to block websites, apps, or services which refuse to cooperate with the speech regulator's orders could put household names like Wikipedia, Reddit and Tumblr in the crosshairs.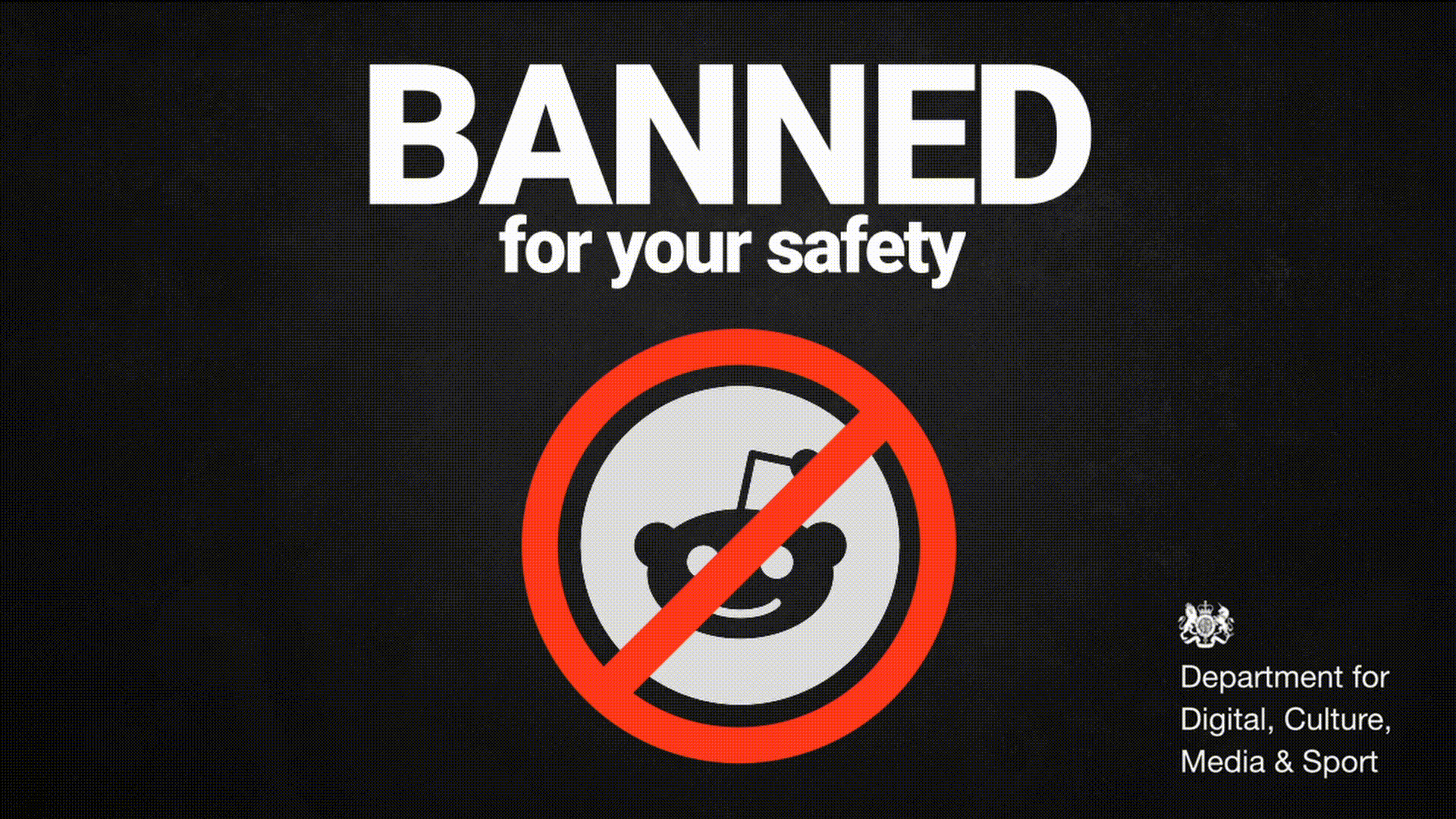 Meanwhile, tech giants with the resources to surveil all user content would grow ever stronger. And perhaps the most shocking power, the Bill could force private messaging apps to monitor all user communications, including your private conversations with family and friends, on the assumption that we are all engaging in criminal conduct.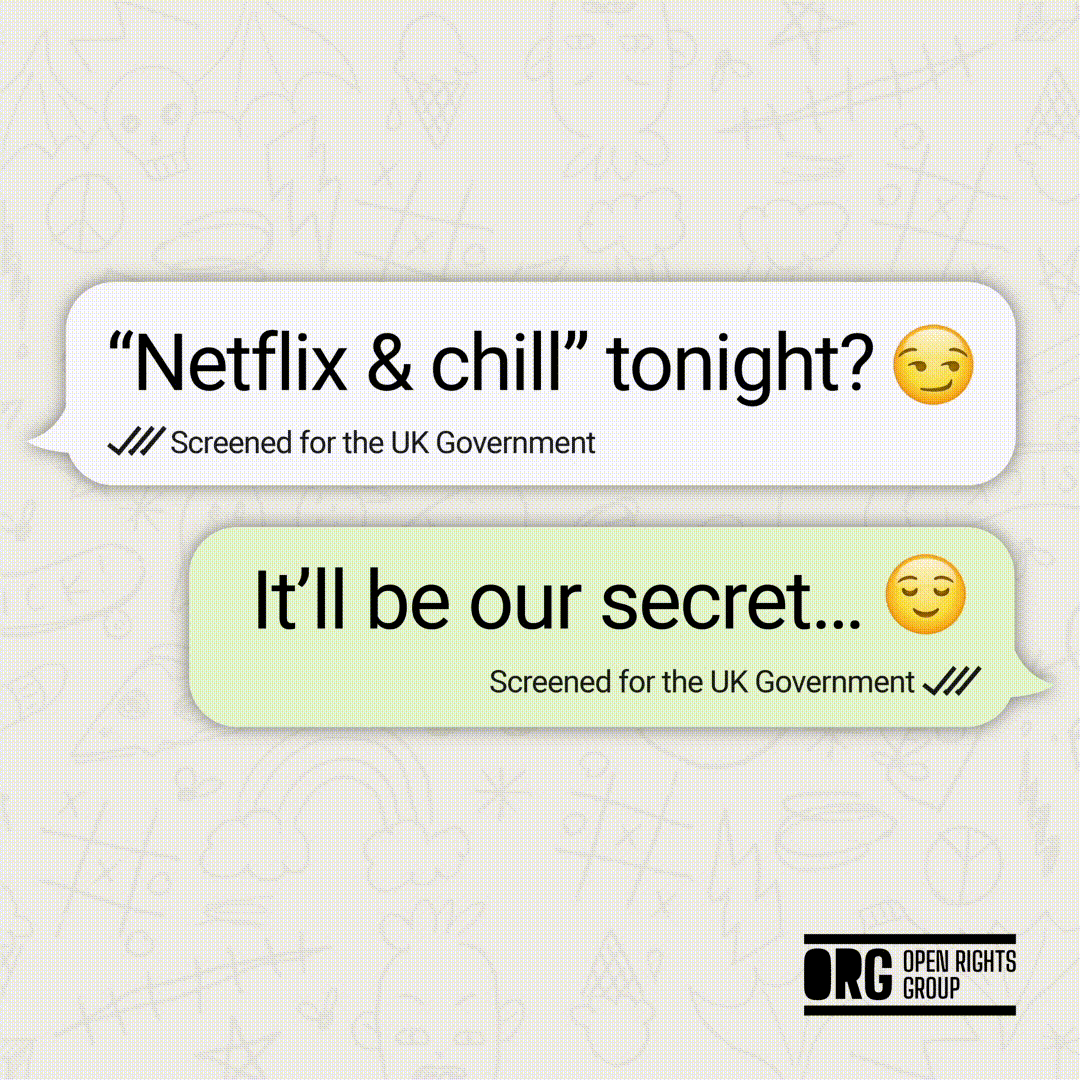 Feel safer yet?
By contrast, Open Rights Group (ORG) favours a rights-based approach to making the Internet safer. We're part of a coalition of free expression organisations meeting with the Government to find a way to address online harms without sacrificing our digital rights.
Political pressure is building on Parliament to advance the Online Safety Bill. When the time comes, ORG will need your help to campaign for a better, rights-based approach to making the Internet safer.
Sign our pledge to help stop state censorship of online speech!
protect free speech online
We need your help to campaign for a better, rights-based approach to making the Internet safer.
Sign the pledge
The Story So Far
---
---
---
---
The government's proposals for the Online Safety Bill are getting worse, rather than better.
---
The government has today announced two new regressive and unworkable additions to the Online Safety Bill.
---
On 14 December 2021, the Joint Parliamentary Committee charged with scrutinising the draft Online Safety Bill published its report.
---
As Parliament makes its recommendations on the Online Safety Bill, trying to fix the problems of accountability it brings, while perhaps adding new complexities, we need to step back and ask whether the Bill will do the job it is setting out to do.
---
The Joint Parliamentary Committee scrutinising the government's Draft Online Safety Bill concluded its evidence sessions on 4 November.
---
Throughout the development of the government's Online Harms policy, a central concern of ORG and other human rights organisations is how any legally mandated content moderation policy could practically be achieved.
---
Of the many worrying provisions contained within the draft Online Safety Bill, perhaps the most consequential is contained within Chapter 4, at clauses 63-69.
---
Government is asking a big question: how do we regulate the tech industry?
---
Over the course of the debate on how to tackle online harms, we've drawn attention to the risks to digital and human rights which can arise when technical solutionism meets poorly drafted legislation.
---
The Joint Pre-Legislative Scrutiny committee has opened its work into the draft Online Safety Bill.
---
The draft Online Safety Bill's provisions on mandatory age verification don't just threaten your rights to privacy and freedom of expression – they also threaten the integrity of the Internet's architecture.
---
Let's look at how the Online Safety Bill brings the contents of your private communications into scope for scanning, monitoring, and censorship.
---
The wave of racist comments on social media that has followed the England football defeat is reprehensible: but so is the fiction that this problem must be 'solved' by social media companies.
---
As the Online Safety Bill approaches the pre-legislative scrutiny process, attention is being drawn to the powers which government will have to redefine, constrain, and censor the boundaries of our free and legal speech.
---
Open Rights Group has joined Index on Censorship's "Legal to say, legal to type" campaign to scrutinise and push back against the threats to freedom of expression created by government's Online Safety Bill.
---
As part of recent high-profile campaigns against social media abuse, calls have been repeated to impose criminal sanctions and penalties onto the directors and managers of companies where that abuse takes place.
---
Today, Wired has reported that the Home Office is actively exploring legal and technical mechanisms to compel Facebook and WhatsApp to break end-to-end encrypted messaging.
---
In recent days, a petition has circulated online which calls for a legal requirement to provide a verified form of ID in order to open a social media account.
---
Today Open Rights Group has joined our colleagues from Big Brother Watch, the Adam Smith Institute, Article 19, Global Partners Digital, and Index on Censorship in launching a campaign to demand that the Online Safety Bill protects freedom of expression online.
---
Open Rights Group has worked with David Allen Green of Preiskel & Co.
---
Late last week, in response to the insurrection at the Capitol, Twitter and Facebook removed Donald Trump's accounts.
---
The UK government wants to make the web "safer" by using the Online Harms Bill to weaken encryption of private messages.
---
In their report released on Monday the House of Lords' Democracy and Digital Technologies Select Committee produced a comprehensive overview of problems it considers to be of high importance to a functioning democracy.
---
This is the finding from our recent research into website blocking by mobile and broadband Internet providers.
---
Read the White Paper here.
More Information
27 April, 2022
Online Safety Bill Second Reading briefing
ORG analysis and highlights concerning the Online Safety Bill and its adverse impact on human rights and the free internet About Open Rights Group Open Rights Group (ORG) is the leading UK-based digital campaigning organisation.
Find Out More
Press Releases
09 December, 2020
Privacy Campaigners warn Government against stopping FB messenger Encryption
Privacy Campaigners warn the Government against seeking injunction to halt Facebook's Encryption plans Responding to reports that Government could issue injunction against Facebook's encryption plans, Jim Killock, Executive Director of the Open Rights Group said: "Encryption is a vital tool to help people protect their personal messages.
Find Out More
12 March, 2020
Online Harms Regulation Threatens Free Speech
Appointing state regulator for online speech creates censorship incentives: 'duty of care' is vague and an undefined concept Jim Killock, Executive Director of Open Rights Group said: "This is a dangerous proposal that could cause vast restrictions on free speech.
Find Out More