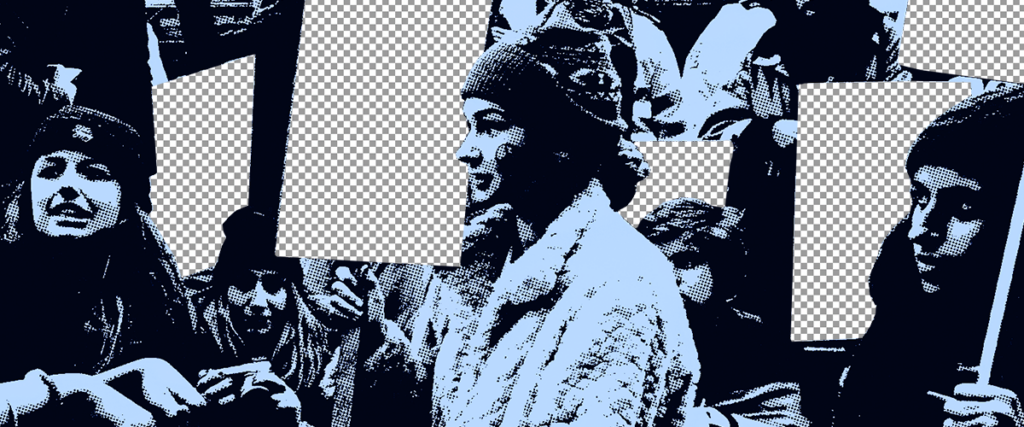 Online Safety Bill: A Danger to Democracy
The campaign group, Republic have called for an investigation into the arrest of eight of their members, including Chief Executive Graham Smith, ahead of the organisation's planned protest of the King's coronation. This demonstrates the effects of the government's anti-democractic legislation in practice, from the Public Order Act to the Online Safety Bill, our ability to engage in public debate is being attacked.
Attack on the right to protest
Even though Smith had liaised with police for months, the eight were arrested early on Saturday morning for allegedly possessing items that could be used for a "lock on" protest, under new powers rushed into laws days before the coronation. These items were in fact luggage straps used to carry placards, but as more than 20 organisations warned the Public Order Act 2023 is so ill-defined: "essentially any person walking around with a bike lock, packet of glue, roll of tape or twine, or any number of other everyday objects could be at risk of having been found to have committed this offence, so wide is the net cast by it".
The previous night, the Met used the same powers to arrest three volunteers from Night Stars, Westminster city council's safety campaign. Their 'crime' had been to carry rape alarms, which they intended to hand out to help women in the city stay safe. The Met, who are currently investigating around 800 officers for sexual and domestic abuse claims, later claimed that they'd had intelligence that alarms could be used to disrupt the coronation.
"The government will continue to deny that the Online Safety Bill poses a threat to our privacy, security and freedom of expression but as we have seen with the Public Order Act, rushing through broad and ill-defined legislation is dangerous for our democracy."

Pam Cowburn, ORG Head of Communications and Campaigns
Within weeks of being introduced, critics of the Public Order Act have been proved right: its broad powers will enable the police to close down protests and suppress dissent. The Act builds on draconian powers included in the Police, Crime, Sentencing and Courts Act 2022, which gives the police powers to close down protests because of "noise", "unease" and the risk of "serious disruption". Both of these laws also extend the police's powers to stop and search members of the public, despite evidence that such powers are used disproportionately used against racialised communities.
Restricting dissent online
The Online Safety Bill, which is currently being scrutinised in the House of Lords, has been drafted in the same broad and ill-defined way. As well as undermining our right to privacy and free speech online, its provisions could also threaten the right to assembly in the UK.
The Bill includes provisions to compel social media companies to identify illegal content and "swiftly remove' it to prevent their users from "encountering" it. This is likely to require an upload filter, which will scan and potentially remove posts, images and videos before they are even posted. It is down to tech companies to determine whether content is illegal according to a list of criminal offences listed in the Bill – including offences under Section 5 of the Public Order Act.
As ORG raised in our blog back in September 2022:
"The outstanding question is how the online platforms would determine an offence for the purposes of the Online Safety Bill. The answer to this question should be seen in context that the platforms will be fined if they do not do what the government expects them to do. They will be judged not on fairness or upholding rule of law, but on how much illegal content they have taken down. It is therefore within the realm of possibility that photographs and videos of people holding up a placard, if identified as an offence under Section 5 of the Public Order Act 1986, could be removed before it has even been uploaded."

Dr Monica Horten, ORG Policy Manager
Images and films of protests are arguably as important as the gatherings themselves. On Saturday, it was footage of Republic staff being arrested that sparked outrage on social media, international media interest and political debate of the police's actions. It could have been a very different story if these images had been removed by tech platforms before they were even posted.
Surveillance State
The Online Safety Bill could also see the UK adopting surveillance powers similar to those being used in China, which would force tech companies to scan people's private messages. While the government insists they are only looking for child sexual abuse material, the government's recent assault on protest rights will not reassure people that this technology could be used to suppress protest or dissent. So extreme are these proposals, WhatsApp, Signal, Element and other companies have said they will withdraw their services rather than comply with demands to weaken the end-to-end encryption of their messaging services in order to scan their customers' private messages for illegal content.
The government will continue to deny that the Online Safety Bill poses a threat to our privacy, security and freedom of expression but as we have seen with the Public Order Act, rushing through broad and ill-defined legislation is dangerous for our democracy. Parliamentarians need to act now to prevent a further attack on our rights.
---
TAKE ACTION