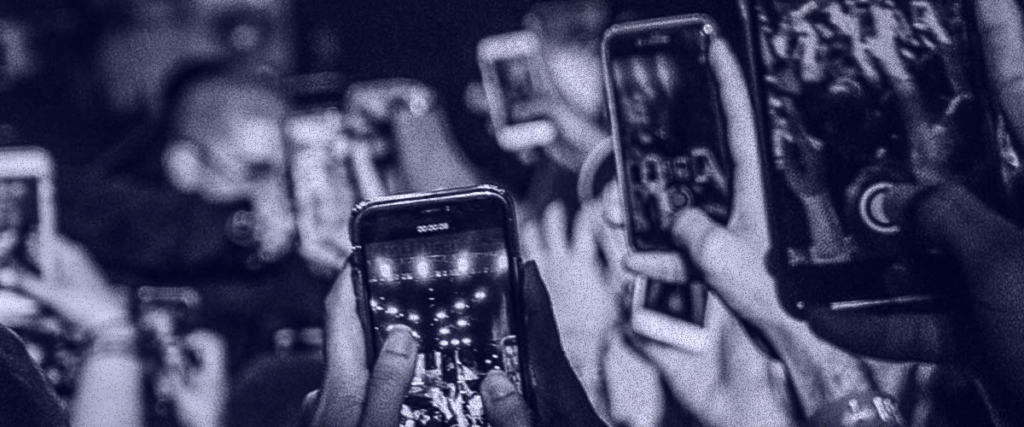 Young people are being criminalised for content
It's a modern-day reality that pretty much anyone can go online today and write what they want with some form of audience available to them – whether that's Facebook friends, Twitter followers or readers of a personal blog. That notion, a development over the last 20 years has been game-changing and empowering, yet it can be incredibly ugly as well.
What has frequently emerged online has been abusive and threatening. Right now, the Online Safety Bill is in the process of being passed, which proposes putting the onus on tech platforms rather than law enforcement to police such behaviour, even when there is a question over a crime being committed.
It's therefore curious where the police do make their interventions. One such area they gladly step in is when it comes to young people and what they post online, even within their own personal messages. Project Alpha is a prime example of this intercession taking place.
What is Project Alpha?
Project Alpha is a police project targeting serous gang violence inspired by social media. The rationale is that disrupting online activity will also disrupt gang violence – led by the National Police Chief Council. The project involves looking at what young people are posting on social media, including music videos, such as "drill" videos, which have been perceived as a signifier of violence and gang culture. Under this project, the police can order the tech platforms to remove the content.
The most worrying aspect of Project Aplha has been the admission that the Metropolitan Police, as stated in its original data protection impact assessment, would be profiling children's data on a mass scale and focusing on young men aged 15-21.
Needless to say, there are concerns around racial profiling and privacy and if you need proof of why such initiatives are dangerous, simply look back at the Gangs Matrix.
Worrying precedents
The Gangs Violence Matrix, another Metropolitan Police initiative, was set up after the 2011 London riots as a watchlist of 'gang nominals'; anyone at risk of being involved in or from gang violence. It was based on associations, musical tastes and social media activity and nominals were scored against the likelihood of committing violence.
The rationale was that such a process made police resourcing more efficient but the reality has been that those who find themselves on the matrix, oftentimes erroneously, can be impacted through their benefits, housing and education.
A disproportionate number of people on the matrix are Black (72% identified as responsible for 'gang flagged violence' were Black and 27% of those responsible for youth violence were found to be Black). The ICO has previously issued notices on the Gangs Matrix, in 2018, with which the Met says it's complying.
Couple these digital "innovations" with controversial common law principles, such as Joint Enterprise… What you then have is an incredibly dangerous formula for criminalisation.

Sophia Akram, Open Rights Group
Troubling trajectory
However, the raft of technologically advanced, aka shortcut, measures introduced in the name of efficiency is proliferating. Retrospective as well as live facial recognition equipment is being adopted by police units up and down the country.
The Met police has recently been given access to Automatic Number Plate Recognition data and cameras monitoring the extended ULEZ zone. This concession expands its mass surveillance project while establishing a precedent for police monitoring around the M25 and across the country as more low emission zones come into force.
A particularly worrying revelation has also been the Met's use of a controversial piece of software called Origins. The programme determines ethnic origin based on last names and could then be used to link certain ethnic groups to specific types of crime, as suggested by the software manufacturer's co-founder Trevor Philips.
Pre-crime
Couple these digital "innovations" with controversial common law principles, such as Joint Enterprise, dubbed "guilty by association," which can deem someone guilty of an offence if the court rules they could have foreseen it happening. What you then have is an incredibly dangerous formula for criminalisation.
This was not least seen at a recent case in Manchester where the court heard accusations that 10 men were involved in a revenge killing. The resulting charges were also dubbed "guilty by association" as those charged were found guilty after participating in a private group chat on Telegram prior to a murder in relation to which charges of conspiracy to murder were brought. However, no one they were talking about in the chats were hurt, according to reports. Charges were also brought on the basis of drill lyrics found on social media, which campaigners have explained is an expression of grief after the murder of the young men's friend.
The reliance on content, whether on social media or through private messages, to make tenuous links to crimes is a worrying trend. It deems to determine guilt on the basis of susceptibility to violence rather than prove beyond a reasonable doubt that crimes are being committed. It's another prong of the pre-crime agenda, similar to concerns aired on the Prevent duty.
Knowledge is power
There's still much we don't know about what happens to the data collected by police agencies, where it's shared and its widespread impact. One thing young people can do now, however, is find out what information is being held on them through a subject access request (SAR).
An SAR is an important part of the UK adopted General Data Protection Regulation (GDPR) that was brought in prior to Brexit and while the GDPR is being reformed, individuals can still request and receive a copy of all the personal data that an organization has collected about them.
To get started, use our SAR template and email it to SARonlineapplications@met.pnn.police.uk here to find out if you have been subject to a referral under Project Alpha and get in touch with Open Rights Group for further help.
More information can be found on subject access requests here.