Don't Scan Me!
The Online Safety Bill contains a 'spy clause' – everyone's private messages will be scanned. It's state-mandated private surveillance.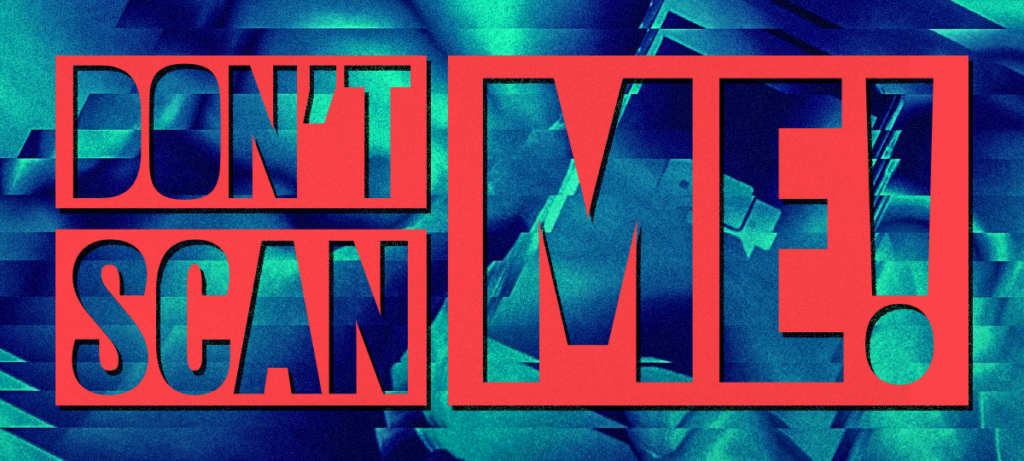 A 'spy clause' in the Online Safety Bill introduces scanning of our private messages. Clause 110 of the bill empowers Ofcom to issue notices to providers of messaging services. These notices require them to develop and deploy software that will scan your phone for illicit material.
Message scanning is an expansion of mass surveillance. Millions of people use these services daily. Scanning phone messages breaks the promise of confidentiality and undermines our security. It unlocks the security measures built into your phone. Some providers of end-to-end encrypted messaging such as Signal and WhatsApp have said they will withdraw their service from the UK, rather than undermine security.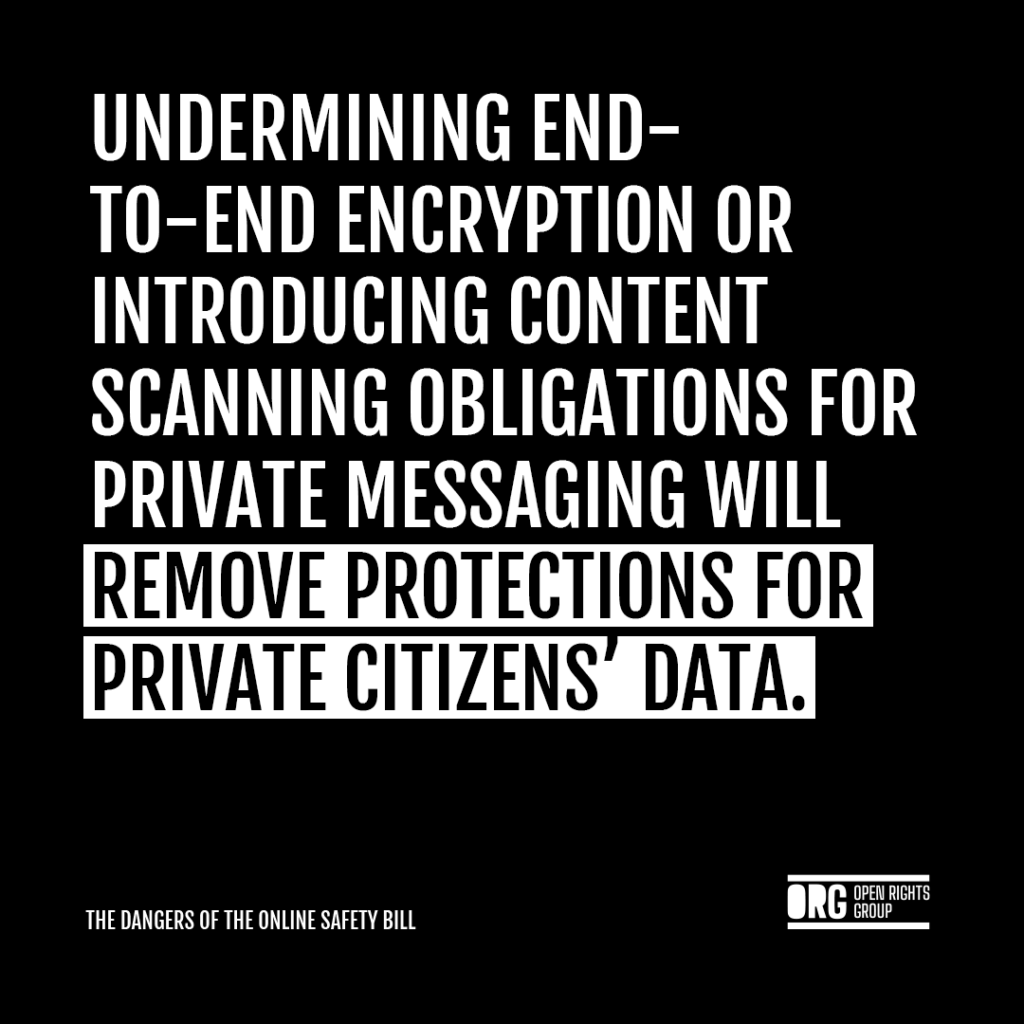 Who's checking on your phone in private online spaces?
Private messaging in the Online Safety Bill and the impact on end-to-end encryption
Read our policy briefing
If the securocrats get their way, they will turn your phone into a spy in your pocket. They will scan your private messages for illicit content without judicial oversight. There is a scary parallel here with the surveillance society created in places like China. If we accept the principle of mass surveillance of our private messages, it opens the door to creeping authoritarianism.
Don't Scan me! Stop the Spy Clause
Join our campaign to ensure the Online Safety Bill preserves encryption and free expression online.
Lobby a Lord
The Story So Far
---
---
---
---
On 14 December 2021, the Joint Parliamentary Committee charged with scrutinising the draft Online Safety Bill published its report.
---
The Joint Parliamentary Committee scrutinising the government's Draft Online Safety Bill concluded its evidence sessions on 4 November.
---
Of the many worrying provisions contained within the draft Online Safety Bill, perhaps the most consequential is contained within Chapter 4, at clauses 63-69.
---
Let's look at how the Online Safety Bill brings the contents of your private communications into scope for scanning, monitoring, and censorship.
---
Today (14 June) Open Rights Group has joined over thirty digital and human rights organisations in calling on MPs to keep their constituents safe by protecting end-to-end encryption from legislative threats.
---
Today, Wired has reported that the Home Office is actively exploring legal and technical mechanisms to compel Facebook and WhatsApp to break end-to-end encrypted messaging.
---
Open Rights Group has signed onto a joint civil society statement expressing concerns over proposals by the UK government which would undermine encryption, including through its Online Harms Bill.
---
The UK government wants to make the web "safer" by using the Online Harms Bill to weaken encryption of private messages.
---
 Encryption also strengthens democracy by underpinning digital press freedom.
---
British politicians are again putting pressure on Internet companies to make sure the Government can access end-to-end encrypted messages.
More Information
27 April, 2022
Online Safety Bill Second Reading briefing
ORG analysis and highlights concerning the Online Safety Bill and its adverse impact on human rights and the free internet About Open Rights Group Open Rights Group (ORG) is the leading UK-based digital campaigning organisation.
Find Out More