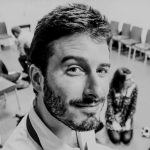 Mariano delli Santi
Legal and Policy Officer
Mariano works on promoting privacy in the online advertising sector, and supports ORG strategic litigation and political advocacy efforts. He holds a Juris Doctor in Law from the University of Milan, and a Master of Arts in IT Law from the University of Tartu.
He previously worked as Data Protection Officer of a political party, and as legal counsel in the field of data protection and legal tech. He also has extensive experience in policy analysis and structured dialogue processes.
You can reach him at mariano@openrightsgroup.org with this PGP key.