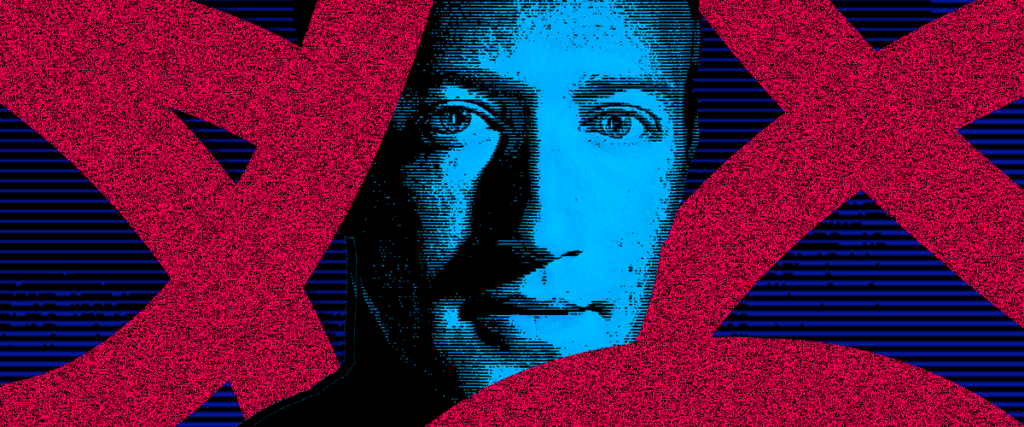 Meta on the Fediverse: Thread or Opportunity
Threads.net, Meta's competitor to Twitter, is launched today, outside of the European Union. It is apparently, "soon" (within a few months) going to work with other Federated social media services such as Mastodon. This is raising fears and hopes for those of us who believe that federation is a huge opportunity. 
We understand why EU regulators are concerned about Threads and the way they propose to use personal data, which appears excessive and likely unjustified. It is another sign of the UK's diverging approach that our regulator is not raising similar concerns; however, in this article, we will look at at the consequences of having a new, commercial, federated service from Meta.
Competition is possible
On the positive side, if social media including Threads truly federates in the next few months, then we can begin to hope for a real competitive environment. The prospect of users finding better experiences, pushing the standards of moderation and appeals systems upwards, or driving better standards of privacy all become possible, if we can choose one platform over another, without losing access to the users on different services.
Federation of social media can mean many things. For example, at a basic level, a threads.net user should be able to follow and reply to @openrightsgroup@social.openrightsgroup.org. The same should apply to users of Tumblr or Flickr, when or if they join the Fediverse.
Being able to join Mastodon or Tumblr and chat with Threads.net users already sounds like a great improvement on the current range of silos.
Some commentators have claimed that individual servers will have to ask to federate with Threads.net – there may be reasons why Threads believe they should demand this, but it would break meaningful federation. It is better for servers to choose whether to federate with each other or not.
Choosing a new home
However, being able to talk to users on another platform doesn't guarantee real competition or user choice. If you decide you don't like Threads.net, or Mastodon.org then you could have a problem if you cannot move your account from one to the other. You could easily lose a network of followers you have built up – which is precisely the problem many people have with Twitter today.
Crucially, then, users must be able to "migrate" their account in order to create competition between services. If users are choosing a permanent home when they join threads.net, then users and companies are going to be locked in if they join.
There's no guarantee that Threads.net will offer migration to users, but Instagram head Adam Mossieri has been quoted as saying this will be a feature.
"If you're wondering why this matters, here's a reason: you may one day end up leaving Threads, or, hopefully not, end up de-platformed. If that ever happens, you should be able to take your audience with you to another server. Being open can enable that."

Adam Mossieri, Instagram
There is however a commercial incentive against offering portable user accounts, in order to keep users locked in.
Embrace, extend, extinguish
The Fediverse is built on protocols and content formats called "ActivityPub". This allows different servers to post content to each other. However, the formats are extensible and compatibility problems can emerge.
The largest platform – which will likely to be Meta's Threads.net in the short term – could employ a well-known strategy called "embrace, extend, extinguish". First, it chooses to "embrace" the new ActivityPub standard. Then, it may choose to extend the detail of the formats in ways that suit it, but not others,. Or it can decide to remove support for things that other platforms are doing. The result can be that the user experience seems to be better at Threads.net than elsewhere, as the result of deliberate choices to make compatibility and cross-posting hard work for others.
Once ActivityPub seems a bit of a nuisance, in this strategy, Meta or another large, dominant platform may then withdraw the use of ActivityPub entirely, forcing most users to sign up to its service, if they haven't already. Unlike email or web pages, there isn't an inherent, underlying market reason to keep compatibility with other services going. It is more likely that the opposite is true, especially if one service is doing much better than the others.
Regulation may be needed
To keep the big players honest, competition authorities need to have competition powers to insist on levels of interoperability and features such as user account migration. The UK is in the process of introducing such powers in the Digital Markets, Competition and Consumers Bill and even cites in the explanatory notes how these could be used by the Competition and Markets Authority (CMA) in a social media context:
A pro-competition order on an undertaking

The CMA may order a designated undertaking to make its designated social media service interoperable with other competitors' social media platforms, with features including cross-posting on multiple platforms, in order to allow competitors to overcome barriers to entry and expansion and facilitate greater competition.
No doubt the drafters were primarily thinking about the recent experience with Twitter when they wrote this, but Meta should be equally in their sights.
The right and the wrong legislation
The powers for the CMA in the DMCC Bill are good, even exemplary, but other legislative efforts threaten to undermine this progress. The Online Safety Bill could create onerous levels of duties on smaller platforms, making it possible for Meta, Twitter and Tumblr to operate, but very hard for smaller, independent platforms. And the Data Protection and Digital Information Bill will reduce accountability of platforms for their use of data, making it harder for a user to trust a new platform when they think of migrating across services.
We have written previously about the need for legislative efforts to support rather than undermine each other; and we have been much more optimistic about the potential for interoperability and competition to drive better online experiences than the dire Online Safety Bill.
User power can create a better Internet, building on the best of the early days through open services. Back in the 1990s and early 2000s, services were able to compete and collaborate using common standards: email is a good example of this. Web browsers and web pages are another. When we use common standards like these, it is very hard for companies to monopolise services. Users find it easier to stay on control, and companies find it harder to exploit people, as you just move somewhere else.
But government can also miss the boat, or make it all much harder. This is a very big moment, as Twitter sadly declines while Tumblr, Mozilla and even Meta contemplate services with open protocols that will be pushing social media competition. We'll be watching closely to see where companies succeed or fail in these very encouraging changes and to identify when competition authorities need to step in.
KEEP UP with the latest developments
Subscribe to our newsletter to receive updates on the latest developments affecting your digital rights.
Sign up now