Digital Rights Are For Everyone, Including Young People.
When I was 17 I skipped an afternoon of sixth form to join the Open Rights Group outside parliament to protest the Digital Economy Bill. That was in 2010; I didn't know that five years on I'd actually be working for ORG campaigning on these issues! It's understandable but misguided to assume that young people don't care about digital rights. But you don't have to take my word for it as we recently spoke to 50 young women about digital rights!
On Saturday we ran a series of interactive workshops at Being Watched, an all day conference for young women, aimed at helping them to regain control in the online world. It was organised for Empowerment People by Jo Lane (who promotes healthy and safe relationships through Inspire Safer Futures) in partnership with other community groups such as Feminist Webs that do fantastic work empowering young women. I encourage you to have a look at their work.
During our four sessions, we spoke to teenage girls about how people lose control of information about themselves online. Within five minutes of the opening workshop we were getting questions about whether Facebook could read their messages, and it only got more interesting.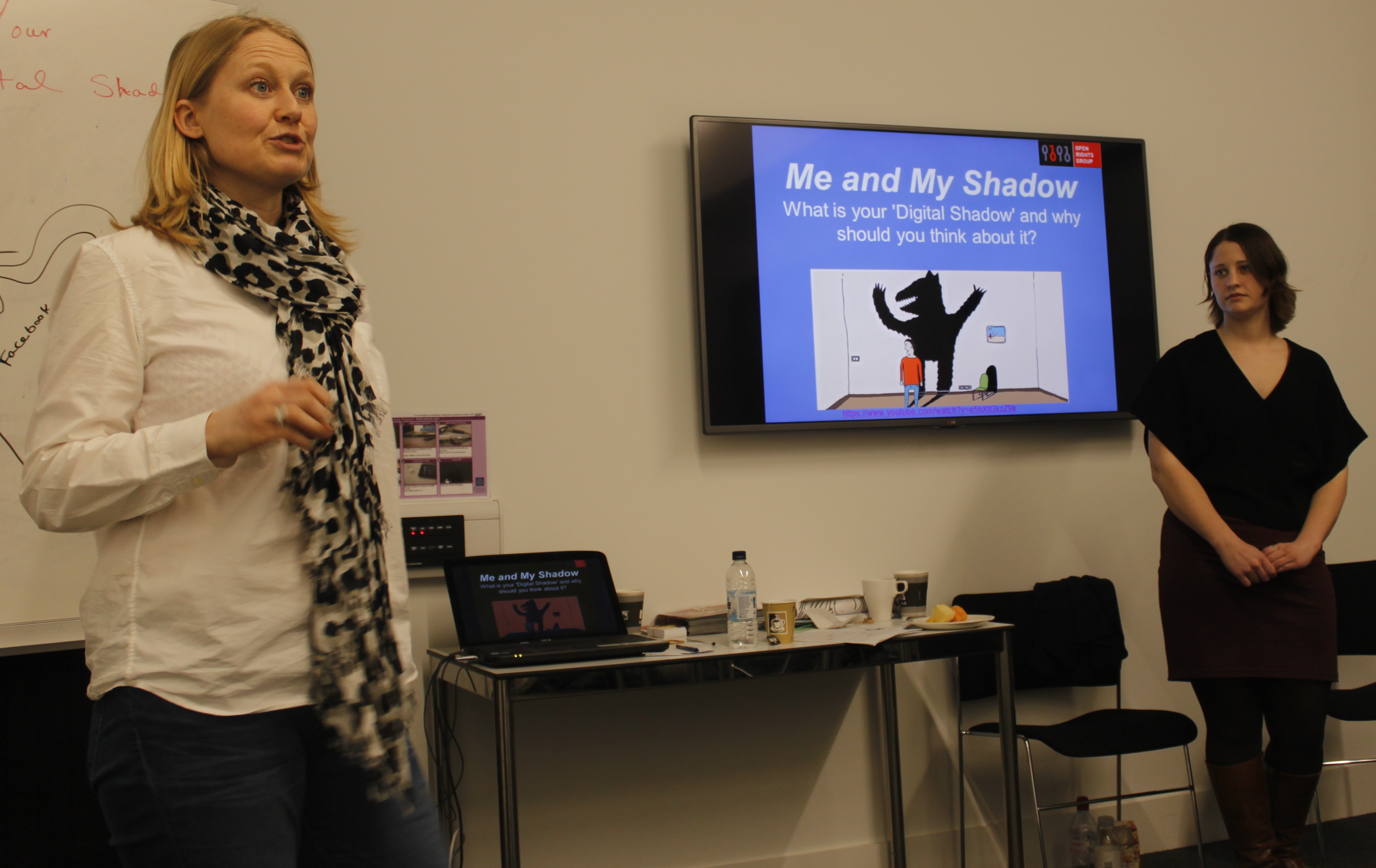 Drawing inspiration from a Tactical Technology Collective project, we asked everyone to draw their 'digital shadow', meaning a shadow representing the applications and programmes which were storing information about them. See the pictures below to see what our wonderful participants came up with! I couldn't include all the great ones here, the rest of them (and more photos from the day) are on our Flickr.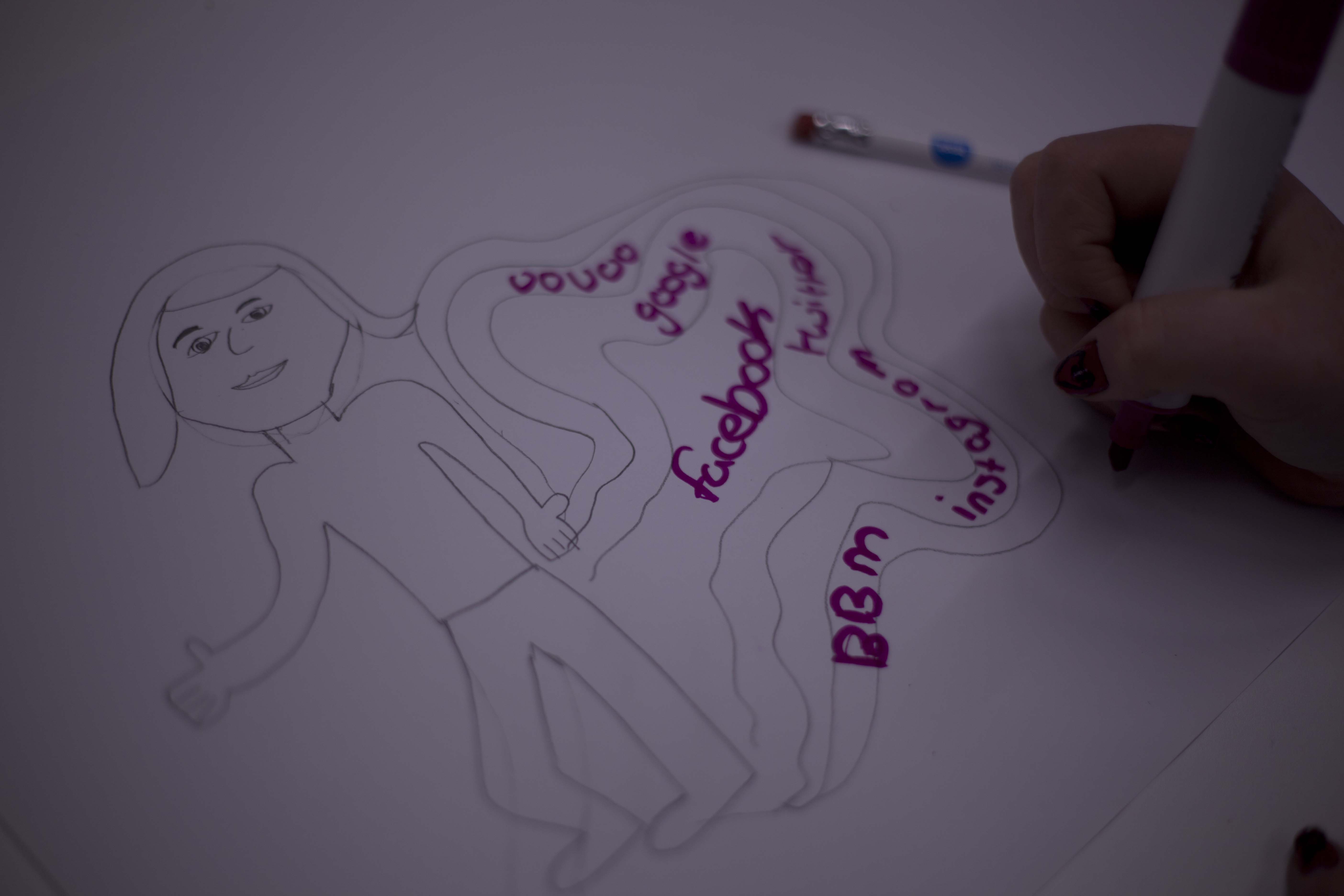 50 teenage girls gave up their Saturday to discuss the topics ORG campaigns on. Not only that but they were interested, engaged and made a lot of valuable contributions to the debate on online privacy. We covered ideas like striking the balance between convenience and personal privacy, how pressing 'delete' doesn't always mean what we think it does and the security services and mass surveillance.
It's not true that young people don't consider online privacy and more broadly digital rights. All we need to do is give them the tools to start thinking about the more hidden side of the internet and they'll work the rest out themselves.
As well as online security workshops for young people, we're also developing them for journalists, lawyers and activists. With your help we can continue running bigger and better sessions, not only to spread our message but so we can hear what digital rights mean to different groups.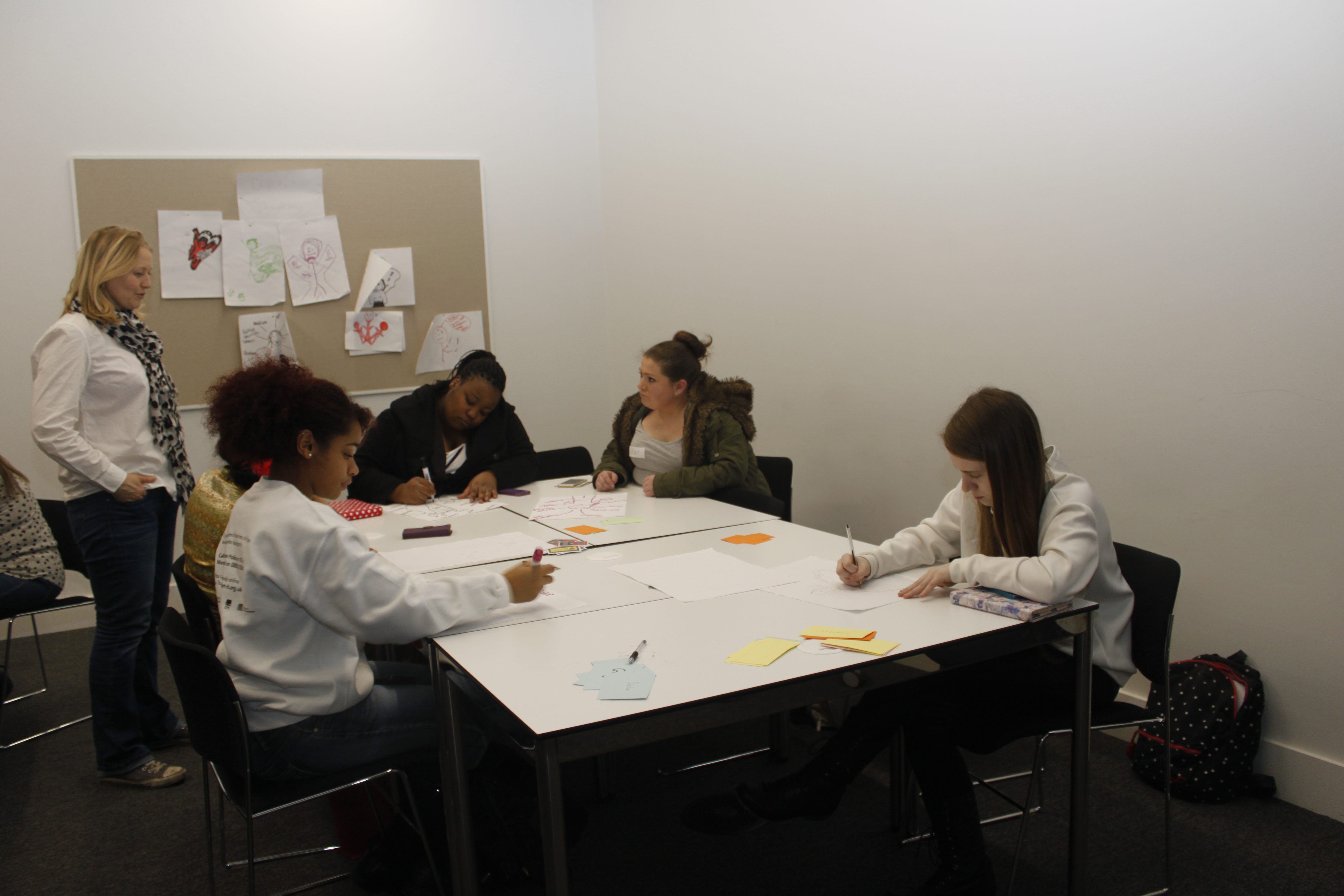 Please support ORG by joining today: https://www.openrightsgroup.org/join/.
Thank you for helping us campaign!
Lydia
Local Groups Co-ordinator at Open Rights Group
Credits: Images by Jo Lane and Najah Jane Morris – thanks to them for letting us include them in this article.