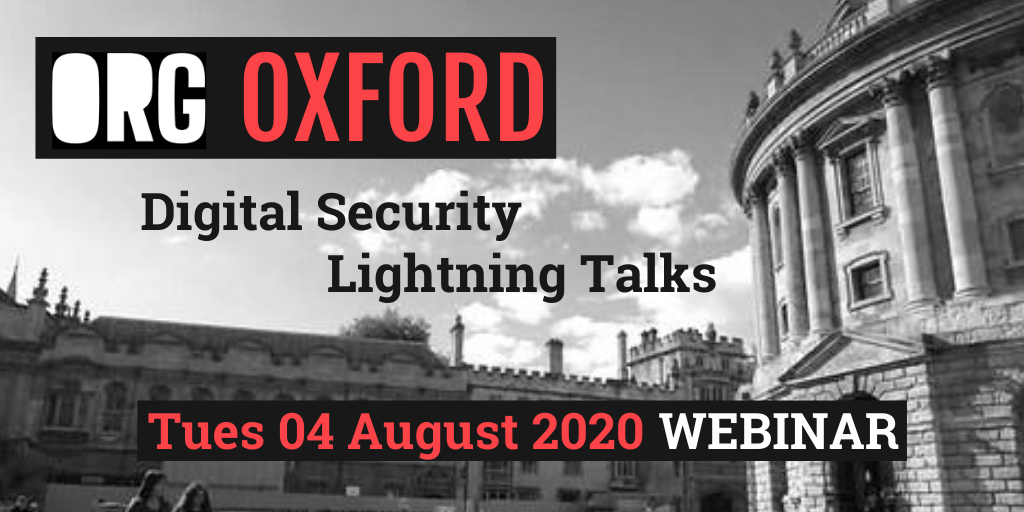 ORG Oxford: Digital Security Lightning Talks
Join us online for a lively hour of selected short talks about digital security presented by researchers in Oxford.
Speakers will present for 10-15 min each. Attendees will have the opportunity to submit questions. All are welcome!
Speakers
Prof. Bertrand Venard (Oxford Internet Institute, University of Oxford) is leading the project Cybersecurity, funded by the European Union, which aims at understanding the cybersecurity behaviours of students through qualitative and quantitative research. He will describe his research about the determinants of cybersecurity behaviour in a short talk about: Why I don't care about my cybersecurity?
Eman Alashwali is a doctoral student at Oxford University. Negotiation, always perceived as a critical phase in politics and business protocols, is just as important in communication security protocols. Eman will discuss her research on negotiation transparency and consistency in configurable protocols.
Konrad Kollnig is a computer scientist and current PhD student at Oxford University. His research tries to illustrate the worrying extents of corporate surveillance of smartphone users. He is the developer of TrackerControl, an Android app to control smartphone surveillance and learn about individual data protection rights. Konrad's talk will consider ways to reduce corporate surveillance on smartphones.
Tuesday 4 August 2020 6pm-7pm BST
Register here: https://attendee.gotowebinar.com/register/1830896175924261648