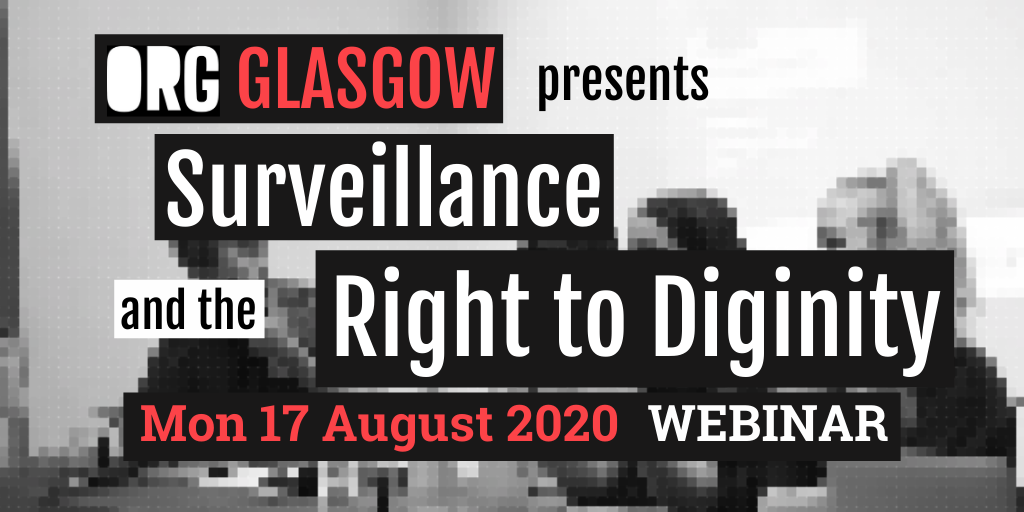 ORG Glasgow presents: Surveillance and the Right to Dignity
Event recording here.
All human beings have a right to dignity, as described in the Universal Declaration of Human Rights. Data extraction, stalking, monitoring, and profiling by tech companies leads to breaches of privacy but also a breach of dignity. Dignity is vital to our sense of self-worth on an individual level and on a societal level, societies must value dignity if they are to prosper.
Join us online for a panel discussion asking; is it acceptable that tech companies refer to 'human downgrading', 'learned helplessness' and 'hijacking minds'? Justin Rosenstein, who worked at Google and Facebook, famously said that everyone is distracted, all of the time. If our attention and time are being wasted on mindless activities, then surely that is a violation of the right to dignity? The adtech industry uses micro-targeting, behavioural targeting, cookies and geolocation data to profile and manipulate people. How can we protect our dignity by stopping the commodification of sensitive personal information?
Panelists
Howard Ayo is a doctoral researcher at the University of Ulster, UK. His research examines the national action plan on business and human rights. He has long been involved in practical human rights and development policy work.
An Irish citizen based in London, Maria Farrell has worked in tech policy for twenty years, including at The World Bank, ICANN, the International Chamber of Commerce, Paris, the Confederation of British Industry and The Law Society of England and Wales. Her current focus is on how to imagine and build technological and political futures most of us actively choose to live in.
Hailing from the School of Social and Political Science at the University of Edinburgh, Dr Clare Llewellyn is interested in the development and definition of cross-disciplinary methodological and ethical techniques and standards in the GovTech domain. She has developed novel data analysis techniques using natural language processing, supervised and unsupervised machine learning and statistical analysis.
Monday 17 August 7pm BST
Register here: https://attendee.gotowebinar.com/register/3982893319073631246