Digital tug of war: The UK's digital trade dilemma
Tuesday 07 July 2020
View the recording here.
3pm – 4pm BST (10am – 11 am EST // 4pm – 5pm CEST)
As negotiations of a new UK/US trade agreement advance, the British are in danger of having cherished Internet freedoms and rights traded away.
Every indication points toward the UK Government bowing to enormous pressure from American tech giants to water down privacy protections. As they stand, US proposals will severely impact Internet regulation by controlling the building blocks of digital technology: data flows, source code and algorithms.
Will the UK agree to the US's terms and make a clean break from EU privacy standards? Or is it possible they are playing for more concessions from the EU?
Join us for a special panel discussion about what's at stake for digital rights in the new US/UK and EU/UK trade deals.
Three digital trade experts will each detail the priorities from a different region – The US, the UK and the EU – followed by discussion and Q & A from the audience.
To ensure that we can cover as many questions as possible, please submit yours in advance to events@openrightsgroup.org
Speakers
Burcu Kilic, Director, Digital Rights Program, Public Citizen, US
Javier Ruiz , Policy Advisor, Digital Trade Alliance, UK
Anna Fielder, President, European Digital Rights (EDRI), EU
Moderator: Matthew Rice, Open Rights Group Scotland Director
Register here: https://attendee.gotowebinar.com/register/4341072425431220751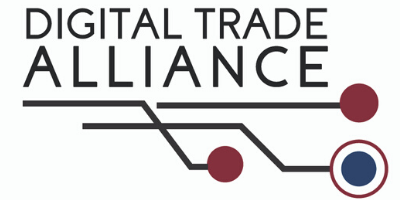 Digital Trade Alliance Partners