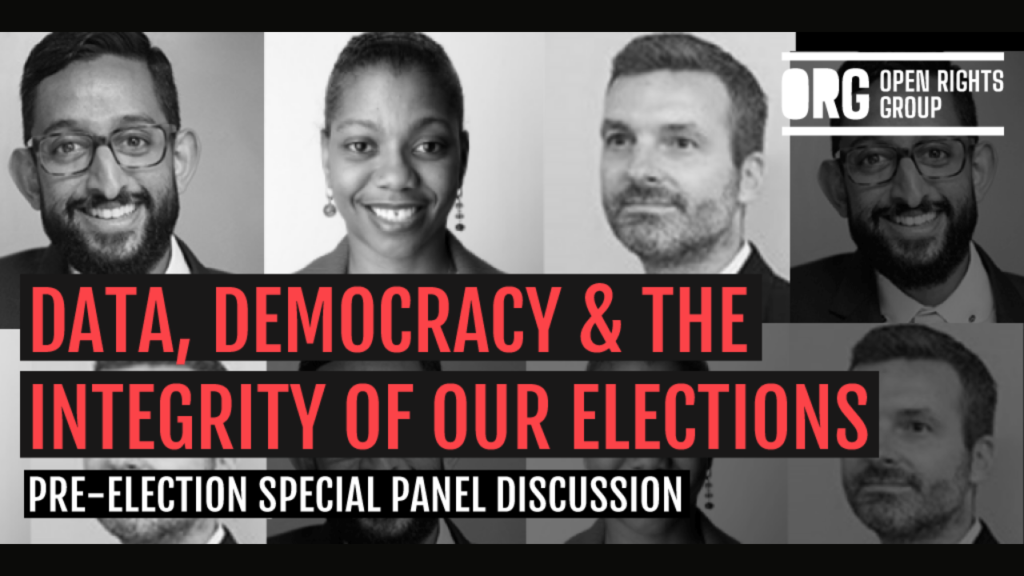 Data, Democracy and the Integrity of Our Elections
Watch our special pre-election panel discussion "Data, Democracy and the Integrity of our Elections" featuring Ravi Naik, Shireen Mitchell and David Carroll!
This wide-ranging discussion explored lessons learned from the Cambridge Analytica scandal, implications for the 2020 US presidential election, and what the US and UK might do to safeguard the integrity of their elections.
We'd like to thank the members and supporters who took the time to submit thoughtful questions for the panel!
Speakers
Shireen Mitchell is the founder of the "Stop Online Violence Against Women" (SOVAW) project and a member of the independent Facebook Oversight Board. Mitchell and her team were the first to recognize Russian digital threats that directly targeted Black American voters.
David Carroll is an Associate Professor of media design at The New School. Professor Carroll's work to reclaim his personal data held by Cambridge Analytica was featured in the Emmy and BAFTA nominated documentary The Great Hack on Netflix.
Ravi Naik is The Law Society's 2018 – 2019 Human Rights Lawyer of the Year. Ravi is a multi-award winning solicitor who served as Professor Carroll's lawyer and was also featured in the Great Hack. In January 2020, Ravi co-founded the data rights agency AWO, where he serves as Legal Director.
We hope you enjoy the discussion.