Culture Secretary threatens search engines with anti-piracy legislation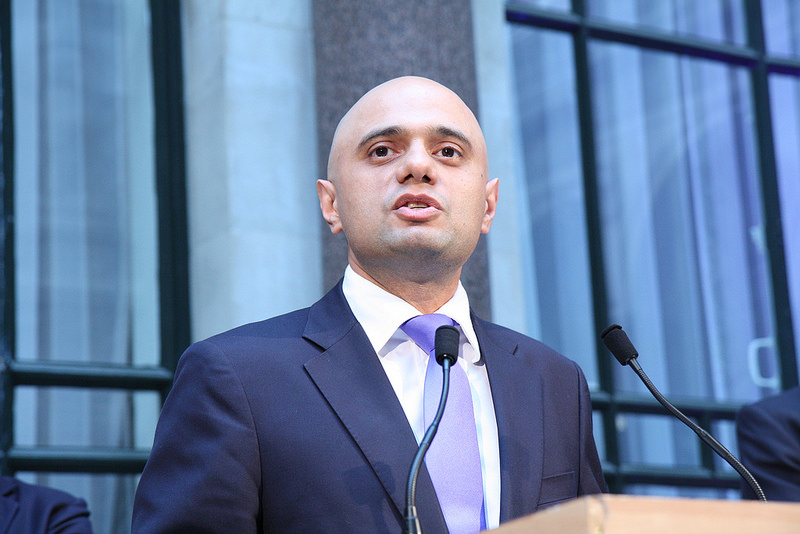 In his speech to the AGM of the British Phonographic Industry (BPI) Javid skimmed over existing government policies, from tax reliefs to £246 million in music education hubs that will give children the chance to learn to play an instrument. This industrial activism is aligned with CBI proposals to strengthen the creative industries. But he chose instead to make copyright enforcement the focus of his speech.
Javid tackled the topic with an almost endearing simplicity: "copyright infringement is theft, pure and simple". Such one-liners may please this audience, but make poor policy foundations, particularly in areas as fuzzy as copyright infringement. For example, until the law changes this autumn copying your own CDs to your own iPod is theft, according to Javid. In another example of how convoluted copyright conflicts can get, it has taken five years for the Court of Justice of the EU to eventually rule that browsing websites is actually legal and the on-screen copies are not infringing. So much for pure and simple.
Does the music industry really need protecting in 2014?
Javid commiserated with the BPI: "the 21st century has not always been kind to you". It is undeniable that the UK music industry is undergoing a seismic transformation, like many other industrial sectors and aspects of our lives. BPI members' incomes have decreased by almost 40% in the past 10 years , but the trend appears to be stabilising and last year saw an increase. This is thanks to digital services, which now account for some 50% of their revenues.
According to the international music body IFPI we are seeing "an industry of growing digital revenues and multiple income streams internationally". Not exactly a picture of doom. And while monies may have been going down, the amount of music being created nowadays is astonishing. A ten minute tour of websites such as The Hype Machine will fry the brain of any baby boomer with a fully paid mortgage.
What about the music based on remixes and mash ups of existing songs? The creative citizens who make these tracks are not included in considerations that exclusively focus on the established recording industry. And within industry it is far from clear that the interests of all artists and creators are automatically aligned with those of the companies represented at the BPI.
Incidentally, Javid's team apparently gave him the wrong figures. According to the best estimates, the UK music industry is worth £3.5 billion. It is the UK film industry that is worth £4.5 billion.
The rest of his speech provided a round up of current enforcement policy with an added new threat of legislation on search engines.
Creative Content UK: alienating consumers
The new industry-led successor to the Digital Economy Act, Creative Content UK, was presented as an enforcement regime that "protects the rights of copyright holders and punishes criminals, but doesn't hamper creativity, stifle innovation or block new, legitimate ways of enjoying music". The CCUK system – formerly known as VCAP – will involve both an education campaign on the value of copyright and sending letters to alleged infringers. There are no plans to disconnect or throttle the internet of subscribers who receive several letters.
This new programme is less worrying than the original DEA, and a clear vindication for ORG's campaigning on this issue. But we remain concerned about this – mainly adversarial – approach to dealing with consumers. OFCOM research shows that people sharing content online are also contributing significantly to industry spend, "as their high infringing is coupled with high levels of consumption and spend". There must be a better way to encourage more legal consumption than alienating some of your best customers.
From the available evidence it appears unlikely that Creative Content UK will have any major impact on file-sharing. We can expect calls to introduce more draconian measures. But instead we should be looking at the root causes of the phenomenon and its real impact on revenues.
City of London Police Intellectual Property Crime Unit (PIPCU): BYO cops
The minister praised the activities of PIPCU. These include maintaining a copyright Infringing Websites List (IWL) with input from industry. This is a secret list, and FOI requests for the release of the IWL have been rejected . We believe that secret lists have no place in copyright enforcement. As we saw above, one person's infringement may be another's innovation, and there should be an opportunity for site owners and users to discuss each case.
PIPCU takes pride on its innovative ways of disrupting the activities of allegedly infringing sites. But to us, and many others elsewhere, these appear to involve extra-judicial punishments. In some cases the organisations hosting the DNS records are being asked to point these to a website with an ominous warning and the logos of PIPCU and several rights holder groups. In one case PIPCU forced domains to be transferred, but an arbitration tribunal reversed the decision due to the lack of a court order. More recently, PIPCU has started sending "notices of criminality" warning internet companies to sever relationships with allegedly infringing websites "to avoid any future accusations of knowingly facilitating the movement of criminal funds". It is extremely worrying that a British police force thinks they can bypass the courts to deliver summary justice.
There are also concerns about the independence of the unit. The unit's current funding mostly comes from the Intellectual Property Office, but industry is expected to fund its continuity. PIPCU already has a BPI employee in secondment.
The City of London Police has similar arrangements in most other economic crime units. For example, its Insurance Fraud Enforcement Department is funded by the Association of British Insurers , although they claim to operate with independence. The Dedicated Cheque and Plastic Crime Unit (DCPCU) is fully funded by the banking industry and supported by bank staff. The Overseas Anti-corruption Unit is wholly funded by DfID.
All these agreements raise questions about potential conflicts of interest, which might be managed with proper governance arrangements. But PIPCU is unique in dealing with an area where there is no social consensus; where different industry sectors are pitted against each other, and the everyday behaviour of millions of citizens is potentially criminalised. This is a situation that requires a nuanced approach to balance the interests and concerns of all parties. At present it appears that PIPCU is acting as a semi-privatised police force for one specific interest group: rightsholders.
Threats of legislation on search engines
The final salvo was dedicated to search engines. Javid informed us that he has written – together with Vince Cable – to Google, Microsoft and Yahoo asking them to stop "sending people to illegal sites", threatening a legislative approach if he doesn't see "real progress".
But it is unclear what exactly this means. Sajid said he supported Mike Weatherley MP, Cameron's IP czar, who has published a discussion paper with several proposals for how search engines should handle unlawful content. These include demoting websites by using reports and the PIPCU blacklist; removing websites subjected to court orders that demand blocking by ISPs; reducing advertising income to infringing sites, and the use of industry trust marks to promote legitimate content. Weatherley also supported exploring Google's proposals for technical measures to promote legitimate content, such as the use of "rich snippets".
We hope to hear soon what concrete proposals are on the table, but we can already find some problems with this approach. Ultimately, the government are considering the legal regulation of one industry to protect the interests of another. If the government thinks this is the right approach, they should be transparent about it. It is not simply a matter of neutrally enforcing the law.
An added complication is that technology companies have many lines of activity. Some search engines are actively involved in media distribution. Legislating to force search engines to remove links to some media sources could have unpredictable consequences. In the US, Google search results for music and video titles present prominent links to its own Play services – for watching content. Apple delivers digital media via their iTunes platform, and might benefit from the removal of any website links.
This kind of close collaboration between government and industry groups happens in other areas – for example in the nuclear and pharmaceutical industries – but there is a certain coyness about it. Here instead we have Javid publicly joking about how being able to get free tickets to concerts makes him popular with his own children. Clearly it would take a lot more than free concert tickets to influence UK government policy – and we are sure these were promptly registered as gifts and hospitality. But it shows how acceptable it is to be seen championing the music industry instead of the public interest.
More generally we believe that regulation of copyright enforcement should consider all stakeholders involved, not just industry, and including consumers and amateur creators. You may believe that the role of government is to take an active role in protecting national industries, or simply act as a hands off regulator. But in any case it is unacceptable not to consider the interests of large sectors of the affected population. Sadly, this seems to be the case here, as government threatens to legislate without any early consultations.
This process also goes against the "multi-stakeholder approach" to Internet regulation of which the UK is a leading promoter, including this week at the Internet Governance Forum in Istanbul.