ORGConNorth: Reporting back from Manchester's digital rights conference

Around 70 people attended ORGConNorth at the Friends Meeting House on Saturday April 13th,  It was a really lively event – the first of many more local conferences we hope.
ORGConNorth had a great range of speakers who provided a lot of thoughtful commentary and we would like to thank them all once again for giving up their time, and joining us on the day! You can see the full list of speakers here and take a look at the programme on the event page.
So what happened?
The day began with a great keynote from John Buckman, chair of EFF, entitled 'Britain, under the thumb of…' which set the framework for the day and is available for download here.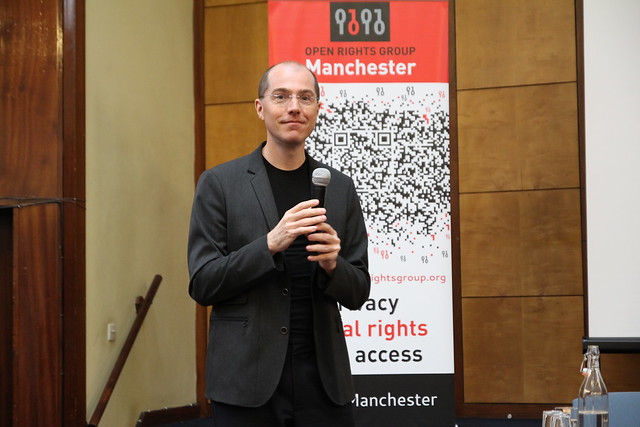 The post-keynote first half of the day covered ORG's four big topics of the moment in a series of panel debates: Copyright reform, freedom of speech, online surveillance and data protection.
Our session on copyright looked at why there has been such a tension between copyright and the Internet, and what we might do about it. Jez Collins noted the history of music sharing, Loz Kaye talked about access to culture and educational resources, and Robin Gower set out why data from trading funds, such as the Met Office or Ordnance Survey, should be released as open data.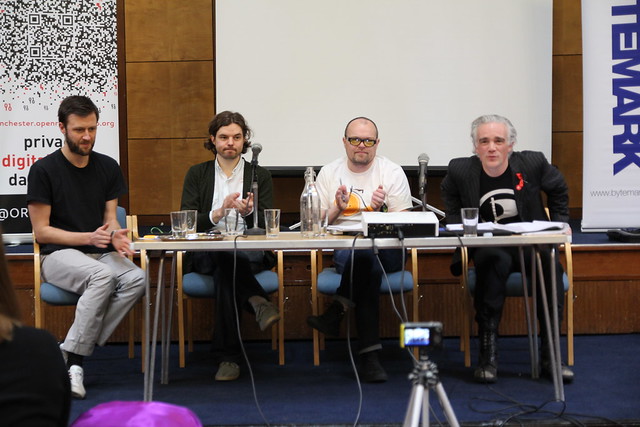 The panel on Data Protection focused on the corporate lobbying to water down new European legislation. We looked at the key issues at stake, including the right to control your data through stronger consent, data 'portability' and the right to delete your data. ORG is heavily involved in a joint campaign to ensure the European Parliament sides with citizens in the forthcoming votes. (We've produced
a short briefing
on the Regulation.)
In the Snooper's Charter talk, James Baker from No2ID gave an impassioned summary of the history of Internet snooping and data retention. Jamie Bartlett from Demos outlines the view that accepts a capability gap does exist, and tried to explain why the Home Office and others are motivated to try these policies.
I sat in on the panel on the right to be offensive which discussed freedom of speech issues. Ben Z
evenbergen, the panel chair,
took its subject matter to heart with the questions quickly moving to the floor for an open discussion. It covered whether Twitter, Facebook and other online platforms are now so much part of public infrastructure that perhaps they should they be nationalised (
like trains!
), also whether deleting agressive comments is a form of censorship – and the thin line between offensive speech and harassment.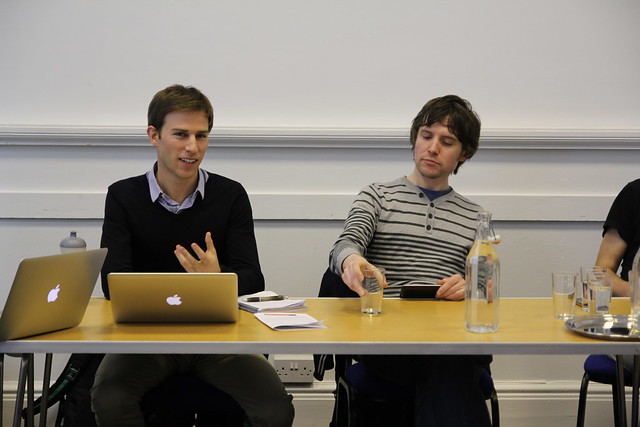 In the afternoon we broke up into unconference sessions where some great debates were led by attendees. In my group at least we all could have talked forever and it was good to keep the discussion going in the pub afterwards! Here's a summary of the unconference discussions:
MedConfidential – Phil Booth presented on the MedConfidential campaign and how changes in the NHS threaten the fundamental basis of medical confidentiality. Without medical confidentiality people will hold back important information from their doctors creating health harms.
The FISA Amendment Act – Caspar Bowden put in a brief presentation on the the provisions of FISAA (the Foreign Intelligence Amendments Act) – see http://euobserver.com/justice/118857 He talked about how it allows US intelligence the legal ability to snoop on any data in the cloud handled by US companies relating to foreign citizens. Caspar is trying to place amendments into the Data Protection Regulation which would force US companies to place EU data under some protection from this.
Bursting the Bubble – led by Pirate Party UK's Campaigns Officer Andy Halsall this group talked about how both the Pirate Party and ORG need to expand the discussion to show how digital issues relate to everyone. Although the group agreed that ORG 'punches above its weight' there is a digital bubble we remain within. ORG Supporter Miljenko Williams wrote a further review of the discussion which you can read on his blog.
Password Security – Sam Hogarth led a group discussion on the best methods for password security, sharing tips and knowledge, tools and techniques to keep your data safe after recent scandals like the LinkedIn password loss.
Opinionated Software – This group talked about common concerns about software selling people short – for example when terms & conditions are ammended and curtailed after purchase. They compared public vs private providers and open vs closed software, concluding in a call for a standard or badge that ORG could perhaps provide to mark software that met requirements such as fair use, good T&Cs and so on.
Freedom of Information Requests – This workshop looked at how to do Freedom of Information requests. They also discussed the current threats to the FOI Act, which are very real despite some good moves towards better 'Open Data' policies. The coalition is considering allowing public bodies to group requests by the same organisations for cost calculations, for example. This could devastate local press and advocacy groups. They are also rejecting calls to expand FOI to private providers of public services.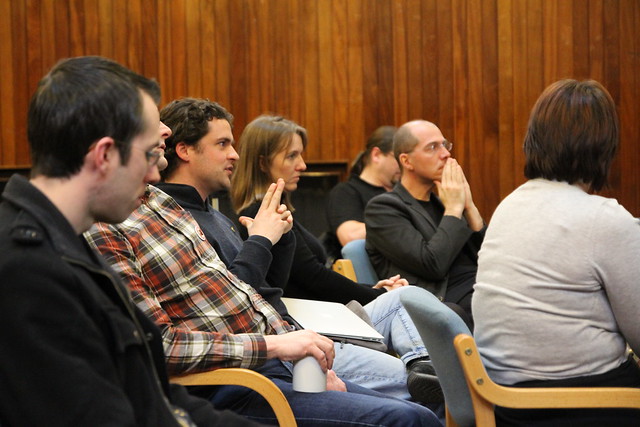 Want more?
If you missed out on ORGConNorth or want a re-cap there are lots of other ways you can go over the material:
You can pick up the tweets of the day at the Eventify page or see the pictures on the ORG Flickrpages. Videos will be up very soon so watch this space!
Brian Pellot wrote a review of ORGConNorth on Index on Censorship's blog.
If you have written a blog or report on ORGConNorth we would like to link to it here, so let us know.
If you have any feedback you would like to give such as: Where should the next ORGConNorth take place? What talks / sessions should we have included? Please email events@openrightsgroup.org
See you at the next ORGCon!