Donald Trump will exert a great deal of control over GCHQ's operations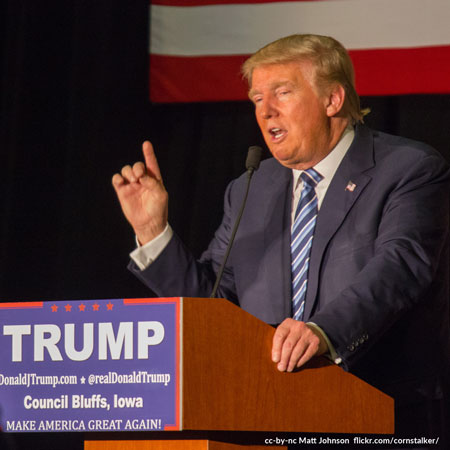 "If there were a crisis in the relationship between the UK and the US, what risks would our shared intelligence arrangements pose?"
We asked this question in our 2015 report about the Snowden leaks. We might be about to find out the answer.
Chapter 5 of our report details the technological and data sharing integration. The Snowden documents show that Britain's GCHQ and America's NSA work very closely together. They are integrated in a way that means it is difficult for our Parliament to hold GCHQ to account. We rely so much on US technology and data that it poses questions for our sovereignty.
GCHQ is virtually a branch office of the NSA. It hoovers up around 30% of Internet traffic from the UK and EU, and share it all with the USA. The agencies use the same shared hacking tools. They use the same core data analytics platforms, like XKEYSCORE.
Is sharing of UK citizens' "bulk data" with a Trump government safe? Will Trump threaten the UK with the removal of key technologies, if our government steps out of line? Will he push the UK into taking ever greater risks and intrusions as the price for this close relationship?
GCHQ helped the NSA by tapping Google's cables and harvesting vast amounts of personal data according to the Snowden documents. It would be illegal in the USA, but they got the data. GCHQ hacked into the heart of Belgian telecoms at Belgacom, with US co-operation. The NSA even paid GCHQ £100m to keep its data harvesting operations open when their budget was cut. 
Will Trump be asking GCHQ to do more of the same? Is our government capable of resisting these requests, when they are made in secret, and the cost of resistance could be cutting off tools they rely on?
Oversight of this state of dependency between the UK and USA is woeful in the UK. If we want our future to be safe, this is time to rethink how surveillance is governed and overseen. 
Please join ORG today and help us keep fighting against extreme surveillance laws like the Investigatory Powers Bill.