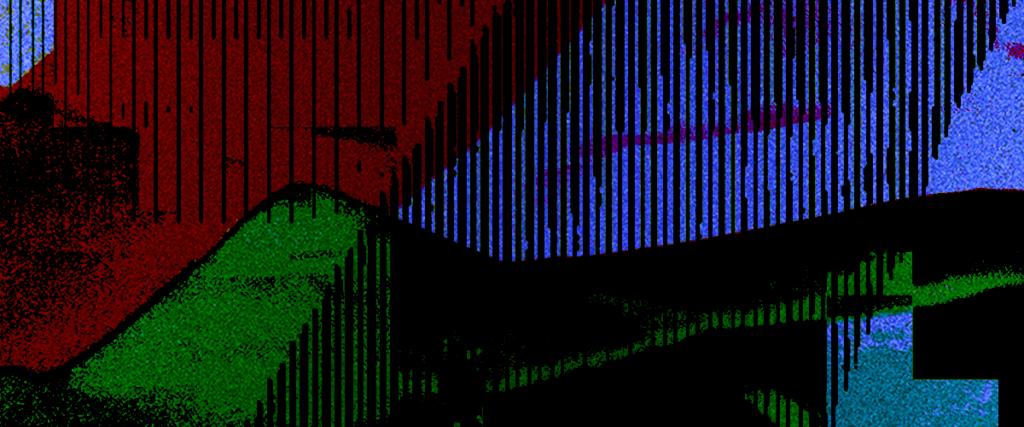 Digital Rights, Israel and Palestine
It has been over two weeks since the Hamas attacks and the start of the Israeli offensive on Gaza. To date, 1,400 Israelis and over 5,000 Palestinians have been killed, and the death toll is expected to rise as Israel continues to carry out airstrikes and block supplies to Gaza, including fuel and water, and attacks on Israel by Hamas and others continue. As a human rights organisation, we condemn the targeting of civilians by all parties, both through indiscriminate terror attacks on Israelis, and what the UN has called the "collective punishment" of Palestinians.
As a UK digital rights organisation, we also condemn how these events are being used to infringe the civil liberties of people in this country. This is predominantly targeted at Palestinians and people advocating for a ceasefire and objecting to Israel's occupation of the Palestinian territories. But we are also seeing the protest rights of Jewish people being undermined. Hate crimes against both Jewish and Muslim people are rising sharply.
Below are some of our key concerns and observations:
Internet restrictions
Internet restrictions in Gaza are contributing to the suffering felt by people there, denying people the ability to communicate, to access life-saving information, and to document what is happening. We join organisations such as Access Now who have called for the Israeli authorities to stop targeting telecommunication infrastructure and for steps to be taken to restore telecommunications services. The restrictions also impact the flow of information out of Gaza and the world's understanding of what is happening there. These impacts are felt by people in the UK attempting to find out what is happening to their friends and relatives, heightening their worry and distress.
Misinformation and disinformation
There has been a proliferation of misinformation and disinformation online.
There is the concern that the UK and other governments will push companies to remove content, suppressing legitimate debate among people concerned with the situation in Gaza. The EU Commission has already called for companies to remove disinformation within 24 hours, wrongly asserting that such content is unlawful, and wrongly claiming that companies have a duty to remove it.
Rather, companies need to step up their systems while ensuring they are not removing content that is necessary for public debate. In this situation, it is all too easy for tech giants to remove information and suppress discussion, especially in non-European languages.
Sooner or later we need to address the centralised power of platforms to spread misinformation, and to censor content incorrectly. This is not that time, but in the short term we need to hold them accountable for suppressing legitimate debate, while also combating hate speech and disinformation. We can recognise that this is difficult, but also that their attention-based business models and desire for low costs do not help.
Hate speech, censorship and freedom of expression online
7amleh – The Arab Center for the Advancement of Social Media documented 19,000 violent tweets out of 23,000 Hebrew tweets on X, formerly known as Twitter, between Oct 7-11, 2023. 7amleh, and other human rights organisations, have also highlighted the "significant and disproportionate censorship of Palestinian voices" and have called on tech companies "to adhere to business and human rights principles as well as international human rights laws in safeguarding freedom of expression violations". Instagram users have also accused the platform of censoring pro-Palestine posts.
404 Media reported that Instagram's "see translation" feature for user bios was auto-translating phrases that included "Palestinian" and "alhamdulillah" into "Praise be to god, Palestinian terrorists are fighting for their freedom."
Meta has apologized for this mistake but it highlights how easy it is for errors in algorithms and software to erroneously label people as terrorists, exacerbating racism and discrimination. It's also forewarns the problems with false-positives that will arise when legislation like the Online Safety Act is implemented.
Undermining the right to protest
Last week, the Home Secretary, Suella Braverman wrote a letter to police chiefs which stated: "Behaviours that are legitimate in some circumstances, for example the waving of a Palestinian flag, may not be legitimate such as when intended to glorify acts of terrorism." Braverman also invited police to "consider whether chants such as "From the river to the sea, Palestine will be free" should be understood as an expression of a violent desire to see Israel erased from the world, and whether its use in certain contexts may amount to a racially aggravated section 5 public order offence."
This is political interference into policing, which the police seem to be largely resisting. Dame Lynne Owens, the Deputy Commissioner of the Metropolitan Police, clarified in a letter to London's Jewish communities that, "an expression of support for the Palestinian people more broadly, including flying the Palestinian flag, does not, alone, constitute a criminal offence."
While protests against the occupation of Palestine have taken place across the country, the Christian Action Against Anti-Semitism say that they were pressured by police to cancel a "Pray for Israel and the Jewish People" event in North London this weekened. The Met also requested that the Campaign Against Antisemitism (CAA) volunteers turn off videos vans showing images of Israeli children kidnapped by Hamas. In both cases, the Met have claimed that decision was made to protect the safety of the protestors. But the police need to protect everyone's rights to freedom of expression. Our colleagues at Liberty have written a useful explainer of the rights of people in the UK to protest.
Online 'terrorist' content
The UK now has dangerous laws within the Online Safety Bill that can, once it is enacted, be used to order companies to remove illegal content, including content related to terrorism. The scope of this content can also be easily extended, while Ofcom can also order companies to employ technologies to find and remove that content before it is posted.
Braverman's letter to police chiefs emphasised that her directives applied to online content as well as physical protests. It is not unimaginable that Braverman may wish companies to remove content featuring flags which she believes represent terrorism from platforms. This, or other terms or slogans, could be used as a means to "identify" content that is "probably" unlawful.
The potential for suppression of debate is obvious. In the coming months, debates on what constitutes "accurate" identification of terrorist content will begin, through public consultations run by Ofcom. .
Scanning private message
The Online Safety Act gives Ofcom the powers to force tech companies to monitor private messages for child abuse material, even though the government admitted that these powers would not be used because the technology did not exist to do this safely. As ORG warned when the Bill was debated, it would be unsurprising if there were not mission creep, with these powers extended to look for terror-related content. While the Online Safety Act does not have these powers today, extending duties to scan is a matter of politics, as the legal frameworks are largely in place.
Private messages are vital for human rights defenders, in Israel and Palestine ever more so. The UK however could be a leader in undermining their ability to work freely.
Prevent duty
Education Secretary Gillian Keegan has written to both schools and universities about the crisis and its impact on children and young people. While the letters recognise the impact of the Hamas attacks on students, they make no reference to the impact of Israel's bombardment of Gaza and the numbers of Palestinians that have been killed. Schools need to ensure that all harms are recognised and that all children feel safe to talk about world events that affect them.
The letters also remind educational establishments of their responsibilities under the Prevent duty, which requires them to refer students if they are concerned that they could be drawn into terrorism.
Prevent is a flawed programme that undermines people's right to be presumed innocent, and which has been shown to disproportionately impact Muslims. Since 2015 there have been more than 45,000 Prevent referrals. The overwhelming majority of these referrals resulted in no further action take by police but the data still languishes in police and local authority and other institutional systems, which could have long-term impacts on the individuals affected.
Keegan's directive could encourage schools and universities to refer students rather than engage in difficult and challenging conversations. This in itself could be counterproductive, confirming fears about the surveillance state and leading to affected people to look for more extreme views. We believe schools need to be supported in how they encourage freedom of expression rather than being compelled to act as an arm of state surveillance.
Migrants' rights
We are concerned that the crisis will be used to dehumanise migrants, and further undermine their rights. Earlier this week, the Telegraph reported that Immigration Minister Robert Jenrick has asked civil servants to look into revoking the visas of people who 'praise Hamas'. At Prime Minister's Questions, Savid Javid echoed Jenrick when he asked Rishi Sunak to keep foreign nationals committing antisemitism and hate crimes out of the UK. While the government is right to tackle hate crimes, it's not clear whether a conviction would be required before a visa is revoked. This could have a chilling effect on migrants who might feel that they are unable to comment on the crisis or attend protests for fear of having their visa revoked.
Such decisions could easily be partially automated, or may rely on evidence that is flimsy, such as social media posts. Rapid changes in systems and laws made in crises are rarely fair and balanced. They usually serve the purpose of ensuring that governments are seen to act, rather than genuinely tackling problems with workable solutions.