Blocking: what could possibly go wrong?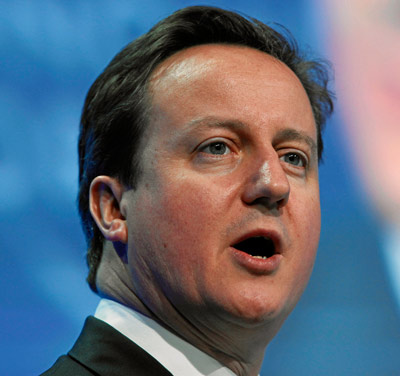 We now have two kinds of blocking: firstly, mobile companies, providing one or two levels of filtering, which has to be actively switched off.
Secondly, we have new "parental controls" developed and rolled out by BT, TalkTalk, Sky and Virgin. Here, users will be asked to decide whether to switch different filters on, but will be "nudged" towards enabling them. 
Last week, BT launched their filtering product, and people started to look at what they were blocking. Some surprises emerged, including a suggestion it would block sites that "promote respect for a partner". 
Over the weekend BT updated their descriptions of Parental Control categories, removing the description of sites that "promote respect for a partner". However, this leaves a great deal of doubt: has BT changed the filtering mechanism, or has the description merely been altered? How do we know? (The Register says it is just a change of description.)
Also, over the weekend, people concerned about blocking were directed to O2's url checker, snowballing after a LGBT website drew attention to their site being blocked. Many bloggers and others found that their sites were blocked by its Parental Control category and used Twitter to ask O2 why their site was blocked. 
Sites being blocked on the O2 Parental Control filter would not be unexpected, as it blocks everything on the web with a small number of exceptions deemed suitable for under-12s. The setting is switched on by parents, unlike the "default safety" which is set for everyone until they get it lifted.
However, what we really need to know with O2's whitelist is who is making the decision about what is allowed for children, and by what criteria. It is allowing a very narrow range of material, which should be chosen carefully to be as broad but as safe as possible.
O2's under-12 whitelist includes mcdonalds.com but excludes childline.org.uk – showing that their aim of promoting child safety with this product really is not delivering very well.
This raises wider questions. Perhaps there are some sites that a parent should never be able to ban for a child, starting with help services like Childline. Unfortunately, what you should not ban varies with a child's age, meaning in practice, once empowered with blocking tools, some parents will seek to restrict information inappropriately. Abortion advice, sexuality, religious debate, perhaps Darwinism: all these are now much more blockable for the parent worried about their child's moral development.
Let's remember, blocking has arisen at the government's initiative. These problems will be theirs to resolve. 
Both mobile and fixed ISPs are loath to provide information about how and what is blocked. [note] ISPs so far have been very cagey about how sites are categorised. BT, for example, disclaims responsibility for the categorisation and promises to forward complaints to their unnamed third-party supplier. 
Beyond the reasons of commercial confidentiality, there are reasons why ISPs may be reluctant to tell you who makes the blocking decisions. Some ISPs buy filtering services from countries with differing religious or cultural values to the UK – attitudes to guns, alcohol, sex and discrimination may not match customer expectations. Some use services that use computer algorithms to do the bulk of their classification. Others may use cheap labour.
What you can guarantee is that filtering is error prone. The sheer number of classifications to make means that costs have to be kept low. 
But without some level of transparency and accountability, not just to their customers but to the internet at large, why should people trust the decisions ISPs make about what they or their children are allowed to see? 
We are calling on ISPs to provide lookups, information about where they get their categorisation, criteria, and means to report and correct errors, as well as statstics about the problems they encounter. Last week, we made ten recommendations to UKCCIS to deal with overblocking. We need transparency.
But in the absence of transparency from companies, ORG is putting together tools to track what is blocked and where. We intend to develop our current blocked.org.uk site into a means to request a check across the UK – using probes based in each network. 
Our aim is to allow you to be able to check whether your site is blocked, and where, so that you can make complaints as you need to. We want to compile a list of sites that are frequently mis-categorised and limit some of the harms. Ultimately, we want to do this to encourage the ISPs to provide these tools themselves. 
Of course, we need money to do this, so if you haven't already, please join us. 
[Note] O2 attempted to placate people on twitter by shifting the responsibility for all web filtering to the BBFC (almost certainly based on a misunderstanding within O2's staff about how their web filters are managed). See this for instance. O2 however are the one company that does at least provide a mechanism for people to check.